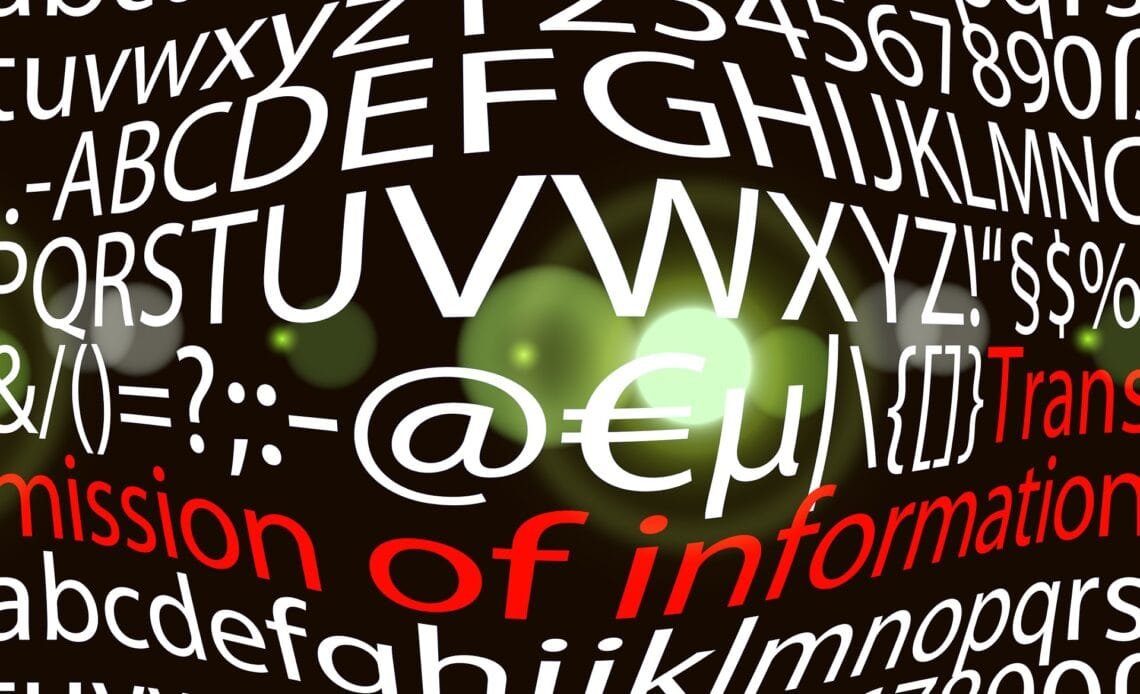 Nexus Font is a font manager for Windows, unlike mac where fonts are available by default. Whether by default program of font management, OS X has the plus point over WIndows in this fonts zone. So you might need something similar to Font Book Mac for your Windows System to make your work easier.
Why do you need a font manager? They are just some letters in different styles, why do I need to get more and spend time managing them? Why should I invest my time and energy in another software? These questions might pop up in your head now and then.
Well, the answer to these questions is very simple, fonts are used everywhere from print media to digital media. Different fonts are needed for different kinds of jobs, like, brochures, posters, web pages, clothes tags, cards, etc they are integral for any kind of sharing information or communication everywhere.
And since windows provide limited font options, you have to download multiple fonts which can make your system slow or create some technical glitch on the system. A font management software like Nexus Font will help you get rid of these issues and make your system work more efficiently.
Most of the professionals, like graphic designers, print and publishing media, and various other artists depend on the font management software to keep up with their creative work day-to-day.
Font manager can used for the following task and make your work effective and efficient;
Installing or uninstalling fonts as per the requirement.

Identify any fault, mend any issue with any fonts and look for any duplicate fonts.

Helps you print your font list

Provides preview and comparison for swift spotting and helps choose the suitable font.

Reduces the heavy load on your system

Different color combinations available

Helps manage and organize all your fonts.

Provide tools to connect with cloud-based font services and help track and administer font licenses.
Nexus Font is a creation of Xiles, and it is not exactly a font customization software. It simply helps you manage your multiple fonts on your computer to lessen your workload and reduce your work time.
If you work in the creative market then you must know the importance of unique and beautiful fonts. But it can be a nuisance and tedious job to manage all your fonts all by yourself. Though if you are a mac user it might be easier for you because mac comes with an in-built font, unlike windows users.
There is some other multiple font management software available on the internet and the market, but none of them are as user-friendly as Nexus Font. Because of its easy-to-use and user-friendly features it made it more popular amongst the users, specially the graphic designers, in the digital market. Also, since it is available for free, this helps the users to be more attracted towards it.
Though in the Windows system, you can manage fonts in the Appearance and Personalisation settings in the Control Panel. Windows 10 has provided better service when it comes to font management in comparison with older versions. But even after this feature is available you need a font manager to manage and organize new and as well as available old fonts.
This is where Nexus Font comes into the picture, the font manager software that is free to use for Windows users everywhere.
Now that you know, what is Nexus font management and why you should have font management software on your computer, comes the next important question, "How To Use Nexus Font". Worry not even if it's your first time using a font management software, it is very easy to navigate.
Here are some step by step tips to all the know-hows of "

How To Use Nexus Font

":
First Step Should Be How To Download and Install Nexus Font:
Step 1: The first thing you need to do is, download and install Nexus font on your system. It is available free on the internet to download. Simply search on the internet, download the Nexus setup and install it on your windows computer.
Step 2: After you are done downloading and installing the software, you can see the Nexus font icon on your start menu and desktop home screen. Click on the icon to open it.
Step 3: Now the next step in" how to use nexus font" would be to install more fonts as per your requirement. But before doing that check all the pre-installed fonts on Nexus Font.
The thing with Nexus font is that it provides more than just installing desired fonts for its users. Nexus font comes with featured tools that lets you create different folders for different platforms. This feature is very handy because you can use fonts from these folders without even installing them. For example, you create a google fonts folder and download some fonts from google fonts official website and use them wherever necessary.
Next step in "

How To Use Nexus Font

" is How To Create Folders for Fonts On Nexus Font:

Step 1: Click on the Nexus font icon to open the software. Then click on the + sign below left hand corner of the screen

Step 2: Click on the New Folder Group option. It will open a dialog box, give your new folder a name for future references.

Step 3: Now that you have created your folder, it will show in the Library menu tab. Right-click on this newly created folder and then click Add Folder.

Step 4: After step 3, it will open a new dialog box. Here you need to browse the folder where you kept your pre-downloaded fonts. Once you find your respective folder click OK to add that folder.

Step 5: Now you have all your fonts in a separate folder to be used whenever you need them.

You can also simply drag and drop all the font files from the folder to the Nexus Font folder you newly created.

You can repeat this process to import more fonts later on. Just download fonts from any website on the internet, add them to your Nexus Font and use them at your convenience.

Nexus has this interesting feature as well, where it helps you build a collection of fonts you used in your previous projects. This way you can easily locate what font was used for whatever project you did in the past. And can easily access it in the future if you want to use the same font for a new project.
How To Create a New Collection Folders for Fonts On Nexus Font:
Step 1: As previously you added a new font folder on Nexus font, you have to go to the + sign below the left-hand corner of the screen and click on it.
Step 2: As you can see it shows two different options 1). Add Folder, 2). New Collection. You have to select the New Collection option here.
Step 3: Now add all the fonts you want in whatever collection name you have chosen for this folder. Now you can easily access your fonts on the tips, you just go to your collection tab and use the needed font whenever it's needed.
It has another useful feature where it lets you type and check what font will look better for what part of the text. For example, if You want to make a brochure, you need different multiple fonts to enhance the different text on that brochure. Like Title, headings, body text, footnotes, and so on.
So to check this you go to the fonts and type the text in the text area on the Nexus Font page and check what font suits what text better. It also has a size increase and decrease option for better vision convenience.
How To Uninstall Fonts On Nexus Font:
Step 1: First run the Nexus Font run on your system and go to the Library tab on the screen.
Step 2: Now go to the font folder in the Library tab and click open it. You can see all the fonts you added there to work with before.
Step 3: Now look for the font that you want to delete or uninstall from this list. If you remember the font name, it would be better because it will save time from searching the said font.
Step 4: Now that you found the font you want to delete, click on the tiny circle in front of the font name to select it.
Step 5: After selecting the font go to the delete option, which you can see on the panel on the top of the screen with a tiny dustbin icon. Click on this icon to delete the selected font.
This process will delete the selected font from the folder. You repeat this process and select multiple fonts to delete if you want.
We hope all these tips will be helpful to you and will answer all your questions related to "How To Use Nexus Font".