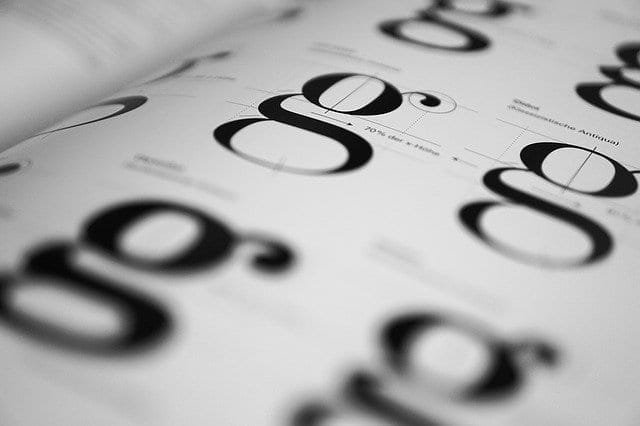 When you start spending a lot of time on Facebook, it seems like you are simply scrolling texts endlessly. It can be tough to make sure that your posts on this social media network stand out even though they contain images. So, how can you ensure that these posts are distinct and get more "likes" and comments"?
If you are thinking of changing the font size on Facebook, you have come to the right place. You can always enlarge the current font size on the PC by clicking the "+" sign and the "control" keys together. Mac users have to press "+" and "open Apple" to do the same. Doing so can increase the size of images and texts. However, there are other ways of accomplishing that.
So, how to change font size on Facebook? Web browsers such as Chrome, Safari, and Firefox come with a new extension called "Fix Facebook". The extension can increase the font size for Facebook automatically. The extension can be either downloaded or you may also drag the bookmark called "Facebook Fix" into the toolbar. Click the bookmark whenever you open Facebook to enlarge the font size. It is as simple as that.
How to change the font on Facebook for posts?
In case you wish to change the font size of your Facebook posts, you may have to opt for a 3rd-party app. If you don't use an app, you have to be bound by the font used by Facebook to show everything typed into the text boxes.
LingoJam is an extremely popular app to change the font of Facebook posts. It is a website, which features different types of translation tools. If you want to use the font changer of the LingoJam Facebook, you have to visit LingoJam.com/FacebookFonts.
Key in the words you wish to post on the left window and select from different font choices displayed on the right side of the screen. LingoJam offers different types of fancy fonts. Some of them even have emojis.
If you want the same text, which is the Facebook logo font, copy & paste it on the Facebook feed's post box. The text is displayed as converted even before you choose Post.
How to change font size on Facebook?
There are scenarios when you are in pursuit of a Facebook font changer so that it is simpler to see the screen. It is simple in Google Chrome and is achieved by pressing the + and Control keys as mentioned earlier. Mac users can press the key combination of + and Command to do the same.
Hold down Command or Control key while keep on pressing the + key until you get your desires size. If you wish to revert to the normal size go to the Chrome menu and press Actual Size and View.
If you are using Safari and want to alter the font size, use the same key combination of + and Command, which is used in Google Chrome. When your Safari history is cleared, the font will return to the default. However, it can be easily enlarged once again by pressing the same key combination.
Here is the detailed step-by-step procedure:
Steps
Step I-Open Facebook
Use any browser on your PC and go to the home page of Facebook
Step II-Log into your account
Key in your Facebook username and password on the designated text fields. These fields are available on the web page's upper right-hand side. Finally, click on "Log in".
Step III- Increase text size on Facebook
Once you sign in to Facebook, you are redirected to the News Feed section of your account. Here, you can view all updates posted by your friends. To increase the font size of all the text shown on the Facebook page, just press the CTRL (Control) key on the keyboard. You have to also keep holding the + or positive icon for zooming in. You should continue holding this plus symbol until you get the desired font size.
In case you are a Mac user, just press, as well as, hold the ⌘ (Command) key on the keyboard. Also, press the + (Positive) icon for zooming in. The plus symbol should be pressed till the desired font size is achieved.
Step IV-Decrease the font size
Would you like to decrease the font size? You will need to press, as well as, hold the (CTRL) Control key on the keyboard while also pressing the – (negative) symbol to zoom out. The negative icon should be pressed until the desired font size is reached.
How to change font appearance on Facebook?
In some cases, changing fonts on Facebook signifies that the user desires a different font for whatever they see. It, however, means that the font will not only alter on Facebook but also on all other pages visited by the user in that web browser.
Change font style in Google Chrome by following these steps:
Go to the settings of your Chrome Browser. This can be done by clicking on the three dots seen on the top-right corner of the browser
Click on Customize fonts under the Appearance option in the Settings menu
Choose the size and kind of font you want
Google Chrome has limited choices but it is possible to see at least something apart from the same basic font visible to all who go to the site.
How to change the font of your Facebook Logo?
You can have a more lively experience after altering the font on Facebook. A distinct brand can be created, which makes your posts unique in an ocean of basic text. Every post can be changed to one in the bold, large, or cursive text by using a 3rd-party app. Your posts can be switched up to also include fun emojis.
You may also wish to take the help of a Facebook font changer in certain cases so that the text you scroll through while using the social media site is distinct. In case you want bigger fonts to enjoy better visibility, use the simple 2-key combination to achieve your goals. However, for more permanent changes, you have to visit the settings for your browser. Doing so will alter the font on all websites you open though.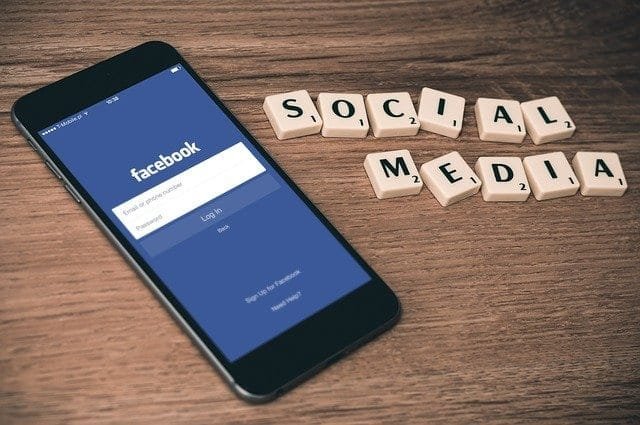 How to change Font Size on Facebook for an Android phone?
In case you are reading this section, there is a possibility that you are accessing the Facebook app from your Android handset. Also, you wish to alter the font size on Facebook. You may want the font size to be smaller or bigger.
The good news is that an Android handset offers a great deal of customization apart from variations in background images and ringtones. The font size can be changed for web searches, menus, and also while composing a text or an email. It is an excellent option when you usually feel that the text in your device is too tiny to read.
It takes just a moment to change the font size for your Android device. Here is how you can do it. Changing the font size of the Facebook app can be easily done from an Android mobile device. It can be done from your mobile phone's built-in accessibility features. Following are the steps to follow for changing the text size on Facebook:
Step I- Tap on . It can be found on your Android phone's home screen.
Step II- Choose Larger Text from Accessibility, which is available under the General menu
Step III- The icon  can be seen right in front of Larger Accessibility Sizes. You have to simply tap on this icon
Step IV- After you tap this icon once, a slider is visible to adjust the font size. Keep dragging this slider until you get the desired size
Step V- After the font size has been adjusted; your device has to be restarted. You will now see the new font size enabled on the mobile device.
How to zoom in on Android Device's Facebook App
In case you wish to zoom in, these steps have to be followed to get the desired size. The top menu on the mobile phone has to be dragged down first.
Step 1: Click on  Settings
Step 2: Go to Zoom under Accessibility, which is located in General Menu
Step 3: Zoom will be seen on the top of the settings. Tap it to turn on
It is imperative to note that when you alter the font size, only your device is affected. Your friends will not find any difference when they see your posts on Facebook.
How to change Font Size on Facebook  for iPhone?
Are you using the Facebook app from your iPhone or iPad? You may use a built-in feature called Accessibility for easily changing the text size on Facebook. It is possible due to the Dynamic Type of Apple. It is also crucial to note that changes in font size will not be applicable only on Facebook. Instead, these settings can alter the text size in all built-in apps including Contacts, Phone, Calendar, Mail, etc., and all other apps, which support Dynamic Type.
If you still would like to know how to change font size, go through the following steps to do so on your Apple handset.
However, if you would still like to proceed, here is how you can change the font size on your Apple device:
Step 1: You have to go to the home screen of your iPhone. Click on the grey gear icon i.e. Settings
Step 2: Choose the option Display &Brightness. Then click on Text Size
Step 3: You have to just drag the available slider. It is done to adjust the text size according to your preference
You may have to restart Facebook so that the changed font settings are applicable to the app.
Ensuring that the text size is even bigger
In case the above setting was not much useful to get a font size big enough for your requirement, it can be made to appear even larger. You simply have to follow the steps mentioned below:
Step 1: Go to the home screen of your iPhone. Open Settings by clicking on the grey gear icon
Step 2: Choose Accessibility and tap on Display & Text Size
Step 3: Click on Larger Text for finding larger font options
Step 4: Just drag the slider provided to adjust the text size according to what you prefer
If your font size is too big, there could be problems in pressing buttons or using functions in other apps. You may then visit Settings once again to alter the text size for a more appropriate choice.
Use the Apple Zoom feature
In case you do not wish to alter text size in all the apps, there is an option to do so. You can change font size only for specific apps for better readability. There is an option to use the Zoom feature of Apple to do so.
Steps to enable Zoo feature
Step 1: Visit the home screen of your iPhone. Open the grey gear icon/Settings next
Step 2: Choose Accessibility and click on Zoom. You will find it under Vision
Step 3: Then tap the switch available next to Zoom so that it can be turned on
Step 4: Drag the slider under Maximum Zoom Level. It is available at the screens' bottom. The slider can be dragged for adjusting the size to your desired Zoom level
Reading small prints or tiny fonts can be a regular dilemma for many people. It may be easily corrected while browsing through physical items such as newspapers or books. However, it is a different ball game altogether as far as Facebook is concerned. After all, when you place your eyes too close to the computer monitor or mobile phone screen, it is worse than compelling yourself to read tiny letters. Are you having a tough time while reading posts of your friends on Facebook as the font size is too tiny for your eyes? There is no reason to despair as you now know how to change font size on Facebook  on your computer, an Android phone, or an iPhone.