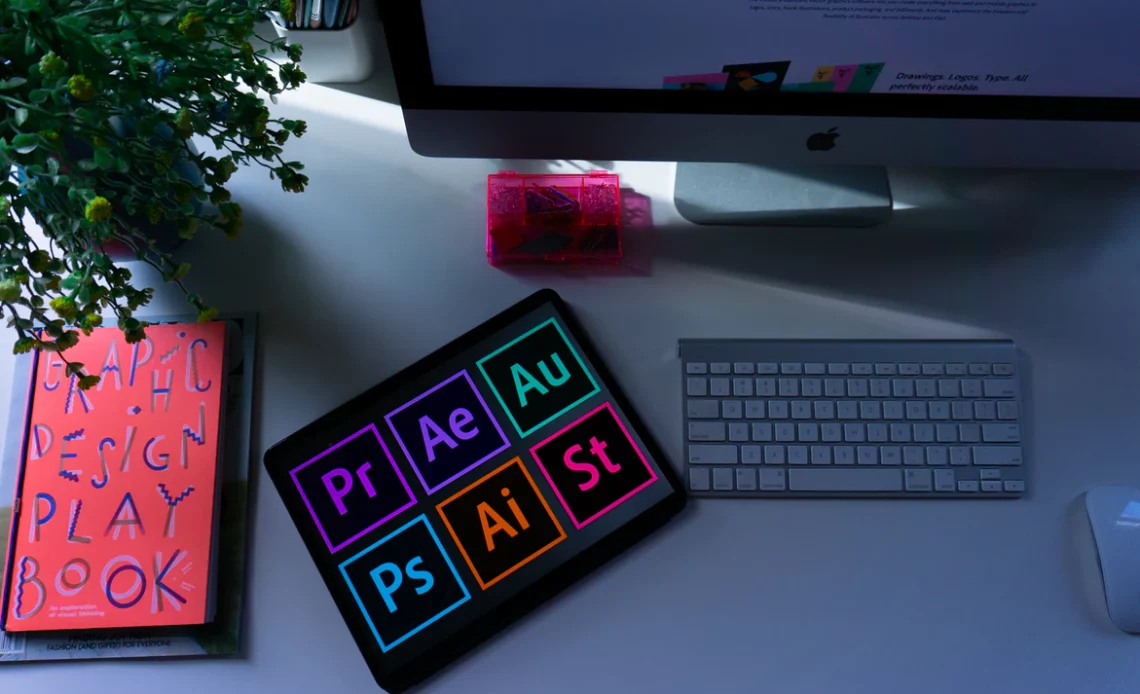 How to Use Adobe Typekit Web Fonts
In today's times, there are varied ways of selecting the types of font for small and big web projects, whether personal or professional. There are many web-friendly fonts that can be sent to applications in more than one way. As part of Adobe Creative Cloud subscription assistance, the creators are open to using and exploring many fonts for their web projects and applications.
So, if you are somewhere falling behind in finding the right web font, the letter library offered for free by Adobe Typekit or Adobe fonts is a thing for you. The knowledge of these web fonts goes to waste if one does not know how to use them. You must be wondering how to access these fonts for your projects, websites, and brands. So, here in this article, you will be guided on how to use Adobe Typekit web fonts.
For usual users of Creative Cloud, you must not sit back satisfied unless you explore this large library of fonts offered by Adobe.
Now let's move on to how to use Adobe Typekit web fonts, and how to apply them to your projects, whether it's some small personal website or a large-level business or industry website.
What is Adobe Typekit?
First of all, to use these web fonts, one must be clear in knowledge of what exactly adobe Typekit means. It's a large library of fonts approachable to designers and creators. With about 20,000 typefaces at the user's disposal, Adobe Typekit makes a more suitable option for creators and designers. What makes this more important is the purpose of your website or project itself.
How does it help?
If you require the people to be charmed with your website, you need to have a good font. So, for that for that choice of good font, you must need an entire large library of letters at your disposal. Also, the ignorance of proper typography by creators and designers could lead to the failure of your entire hard work on making up the website.
We still live in an age where usually what pleases the eye is given much preference. This is where adobe Typekit plays quite an important role in website and project making. Thus, it becomes necessary for creators to know how to use Adobe Typekit web fonts to get the expected response on their websites and projects.
Easy Steps:
Now sit back and relax while this article teaches you how to use Adobe Typekit web fonts. Follow the following steps along with us:
Step 1: We assume you already have a Creative Cloud subscription, so just search for fonts.adobe.com. This will take you to an eye-catching landing page that will guide you about the services provided by adobe.
Step 2: Now, from here, click on 'View Family.'
This will lead you to a quite variety of fonts available for your use. You can select any of the fonts of your liking.
On the upper right, you will also have the option of Sort and Filter, through which you can find the font you require for your website. The user can filter with categories such as rounded, geometric, clean, italic, and many more. There also follows a classification such as sans-serif, serif, script, and many more such classifications which will help you find just what you need.
Here, one will also find the font properties such as width, x-height, weight, and many more. Usually, the tab will show you the most trendy and featured font families, but remember to explore, for several font options are available at your disposal.
Step 3: Below the cards which you see, you'll find tiny code icons.
That's what you need to install the selected font on your website.
Using this code bracket, select the styles. Click on 'Add to Web Project' over the upper right corner.
Then click on the 'Multi Select' option.
From here, you'll be exposed to a small window to select the style of your font, whether Italic or Display.
For instance, if you have selected the font family of Proxima Nova [a popular font family], you'll be given three variants: Proxima Nova, Condensed, and Extra Condensed. Now each of these variants will consist of sixteen styles. Click on any of the styles which you find suitable. And do not worry because you can edit these styles later on too. They are not fixed unless you decide so.
Note: You always have the option to edit. Also, before moving on to the next steps, do not forget to unselect the styles except for the style you have chosen.
Step 4: Now drop down the same window, and you will get the option to 'Create your project.'
Name your project before moving on. This project can be a website. For example, suppose you are creating a WordPress website.
Usually, all the websites stick to the same font type to have that signature look. Next, give a name to your project. For instance, the name of the website is 'SheWrites.'
Step 5: After the fonts are selected and the project created, you'll be exposed to the option of adding the code to your website.
These codes are how you embed the fonts in your website. In your website's <head> tag, copy the given code. That's it.
Click on Done to close the project window.
The Web Projects section
There! You have now finally learned how to use Adobe Typekit web fonts. You can continue exploring other options once you close the project. For example, if you want to Edit the Project, just follow the steps till step 3. Then instead of selecting Create Your Project, go for Edit Your Project. However, from here, select the name of the project you want to edit. Now, this will aid you in making changes to your style fonts, and you can go for a new Font Family and decide what to keep and what not to keep. This should then be followed by adding the given code to put the fonts into your project or website.
Though one may say that adobe Typekit does not directly add font styles to your projects, this becomes a drawback. But no, this is a wrong notion to carry on, for if you can compromise with this tiny thing. Besides, you will have access to the excellent and good quality font styles offered by adobe Typekit.
Such elegant and fashionable fonts, whether in print or web setup, is a wonderful aspect that contributes to the marketing and branding of your websites and projects.
Why is knowing how to use Adobe Typekit fonts important?
Knowing how to use Adobe Typekit web fonts is definitely a plus point. However, in using such a service, you will go beyond the limitations of the system fonts and explore the new fonts exclusively provided by adobe.
Usually, creativity in fonts becomes limited to ordinary fonts such as Ariel, Georgia, Calibri, and Times New Roman. Still, here we have the option to experiment with thousands of fonts, and having more options is always a beneficial thing.
Adobe Typekit widens your perspective or creativity through its stylistic and attractive fonts. This would not fail to attract the eye if used precisely for the right project. While Adobe Typekit has free plans, it also consists of monthly paid plans for the users. In addition, they also have education discounts.
Therefore, if you are willing to spend on these plans, go for them because they are worth trying and can give you productive results. Otherwise, if you already have a subscription to Creative Cloud, you need not worry, for Creative Cloud offers the adobe Typekit for free. However, unlike to access Google fonts, you will need to create or sign in to your account to access the Typekit.
One cannot go for Typekit without creating an account. That's the common thing that one must keep in mind before going for Adobe Typekit.
Also, adobe Typekit might look complicated to use, but actually, it's not. It's just a creative process, and one has to trust the process to yield better results. If you take a subscription to Typekit's monthly plans, make sure you make the best use of your website.
Conclusion
A website looks more legit, safe, and sound if it looks good and infused with good content. The stylistic and elegant font styles are among those aspects that add to the website's appearance. These font families you see here are the work of several designers worldwide.
I hope the article taught you enough about how to use Adobe Typekit web fonts. A very easy process but might get messy if the steps are not known or are not executed in the required manner. Practicing the steps frequently and a good amount of experimenting and exploring the fonts will definitely help the user in acquiring a mastery of the fonts and adobe itself. And this mastery would lead to a good making of an excellent-looking website.