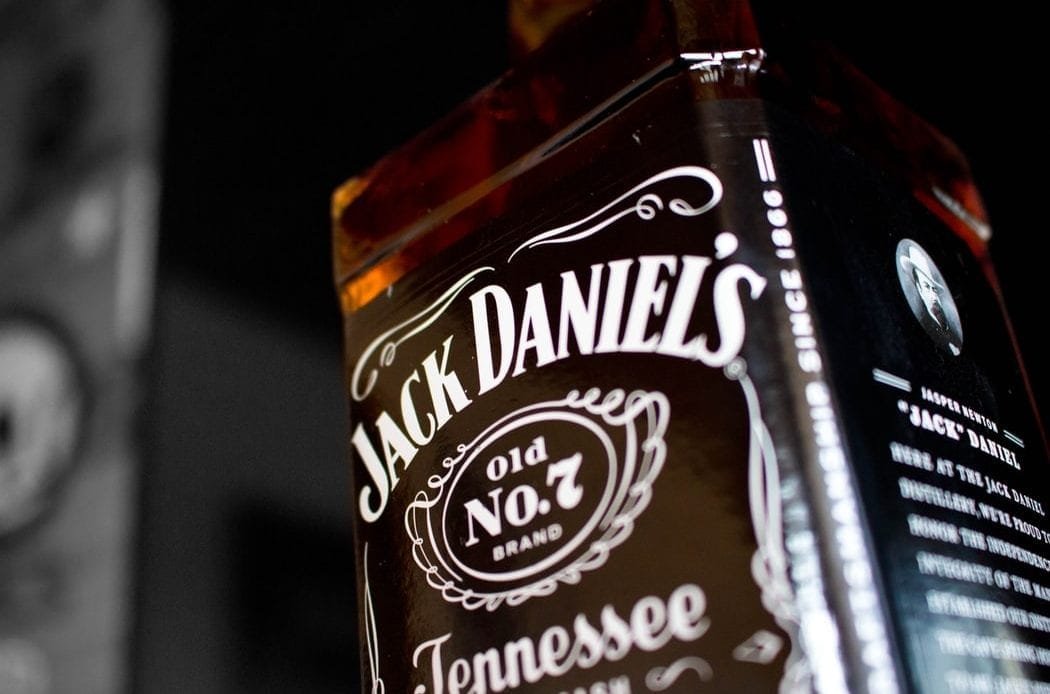 Creating a great design is much more than a great idea or inspiration. It's about understanding the subject holistically, especially its fundamentals. One of the key aspects of a great design is good typography. Many budding designers tend to overlook this rather crucial design element. And often end up with a design that doesn't do much for the client or company.
For good typography, you need to pick the perfect typeface or font. There's an unlimited choice of typefaces available. It certainly can be overwhelming for designers to pick the perfect fonts for their projects from the lot. Then, there are technical issues, such as downloading and installing the fonts.
Of late, whiskey-inspired fonts are gaining much popularity for the nostalgic vibe that they add to designs. A popular one among the lot is the Jack Daniel's font. In this article, we will look at how fonts help create a good design. We'll also look at popular whiskey fonts – the Jack Daniel's font in particular. And since we've heard that many of you are facing a challenge with downloading this font, we'll help you with the Jack Daniels fonts download too.
How Fonts Help Your Design Project
As a designer, don't overlook the importance of fonts in your designs. They matter heavily to your client/company's marketing and communication strategies and overall brand perception. Using the right typography in your design can evoke the right emotions in your audience. That's why it's extremely important to decide which typeface should be used for a specific project. Take the example of your favorite movies – how would their posters and other marketing materials have looked without proper fonts?
When used adeptly, typefaces/fonts can stimulate different emotions such as happiness, nostalgia, excitement or curiosity. For instance, cursive fonts portray elegance and swank. Big, bold fonts give out a strong, action-oriented or challenging vibe. So, the effectiveness of the message you are conveying through your design is strongly influenced by the font you use. The right font will not only engage your target audience but also influence how they perceive the message.
We have now covered most aspects of how fonts can influence your design projects. One last thing we'd like to call out is legibility. Through your design, you are communicating a message or two to your audience. So, your font has to be readable, that is, your audience should be able to distinguish a letter from the other. Else it would be like talking to a wall. Some factors that affect font legibility include letter shapes and width, counters size, ascender and descender length, weight and stroke contrast. Letter spacing is also an important factor when choosing a font – avoid fonts that are too open.
Whiskey Fonts Gaining Popularity
With a zillion fonts available in the market, designers are spoilt for choice. Add to this the sheer number of new fonts created on a daily basis. Whiskey-inspired fonts have been gaining a lot of popularity lately. These fonts, taken from famous whiskey brands across the globe, are perfect for adding a vintage and nostalgic vibe to designs. So, if your project requires a vintage touch or you want to take people down the memory lane with your design, do give one of the whiskey fonts a shot.
Among the various whiskey fonts that have found its place in the design space, the Jack Daniel's-inspired whiskey font seems to be highly popular. Let's quickly look at this font:
The Popular Jack Daniel's Font
You've heard of Jack Daniel's whiskey, right? Jack Daniel's is an extremely-popular sour-mash Tennessee Whiskey brand that hit the markets in 1857. Today it is the top-selling American whiskey brand in the world. The bottle's square shape and black label serve as the brand's identity. Owing to the immense popularity the brand enjoys, its logo font is seeing high demand from designers. Originally designed by Studio M, the fancy Jack Daniel's font exudes class and elegance.
Here's some trivia about the font:
An impressive typeface, the Jack Daniel's font is a Serif font which is available in most international languages.
The font family has around 400 glyphs, including special characters, ligatures and alternates.
The font's cursive and serif edges lend it a beautiful touch.
Ideal for:
This fancy and elegant font can be used for logo design, font pairing, invitations, business cards, fabric prints, magazine and book headers, banners, website headers and more.
Jack Daniels Fonts Download
Having trouble downloading and installing the classy Jack Daniel's fonts? It's a common beginner problem, so don't worry! Here's a simple guide to download and install fonts easily:
Step 1 – Choosing a typeface and font
There are a lot of typefaces out there. The first step is to pick a font that suits the objectives of your design project. Does it require a serif or sans serif? Or a display typeface or script typeface? Also, take your audience's requirements into consideration. Once you've decided the typeface – in our case, it's the Jack Daniel's one – it's now time to download this typeface and fonts.
Step 2 – Download typeface
Typefaces are usually available for download as extractable zip files. Most systems today are built to handle such files on their own. In case your system isn't, then you can use a program like WinZip to open such downloaded zip files. You would probably be using your downloaded fonts across devices, right? Make sure you either have a back-up of your downloaded fonts in your system for easy transfer or in cloud storage like your Google Drive or Dropbox.
Step 3 – Install downloaded typeface
Now that you've downloaded and extracted the font files, your system should automatically install them by double-clicking the extracted file. This works on both Windows and Mac systems. In case this doesn't happen, you'll have to manually drag the extracted file to the appropriate fonts folder of your system. If you're using a Mac, it's /Library/Fonts. For a Windows PC, it's C:\Windows\Fonts.
Step 4 – Get started with your new font
Yay! You've successfully downloaded and installed the new Jack Daniel's font correctly. Now, how about you start using it? Open your favorite design program – Adobe Illustrator or Photoshop or Affinity, whichever you prefer. Your newly-downloaded typefaces will show in your fonts menu. Select it and create something cool.
Can't find the Jack Daniels fonts download link? Just a simple search on Google will get it for you. If you want to explore other typefaces, you can check out design marketplaces like Creative Market or Zazzle.
Other Popular Whiskey-Inspired Fonts
There are loads of other whiskey-inspired typefaces in the market. So, if you're creating a vintage-themed or nostalgia-based design, you may want to check out these popular whiskey fonts.
Vintage Voyage Collection
This excellent collection by Vintage Voyage Design Co. includes four typefaces:
Cavalcade – Vintage sans serif
Harbour – Blackletter typeface
Aviator – Sans serif
The New America – Vintage calligraphy script, flourished decor extras
These are all hand-drawn typefaces that are practical yet elegant.
Cognac Label Font
Ah, the classic Cognac! This beautifully-simple vintage-style typeface by Fractal Font Factory is soothing to the eyes. It adds a rich touch to your designs, and is perfect for logos and other branding designs.
Oak Barrel – Whiskey Label
The Oak Barrel Whiskey Label typeface by Medialoot is a bold, vintage-styled, condensed serif typeface. It is perfect for signage, covers, labels and related branding needs.
Black No. 7
Drawing inspiration from the infamous Tennessee Whiskey brand logo from 1866, this typeface by Typocalypse truly adds a vintage look and feel to designs.
Hochstadt
With its clean yet bold look, the Hochstadt typeface is Hustle Supply Co's handmade font. It is available in four styles, lending it much versatility for use in a variety of designs. You could say that this typeface encompasses both modern and vintage design elements.
Bourbon House
Andrey Sharonov's sleek-and-retro Bourbon House layered font is vintage-inspired, handcrafted and full of character. There are eight variations plus four vintage frames, making it perfect for all kinds of design requirements.
Absinthe
The Absinthe vintage label font from Vozzy comes in four styles – Absinthe, Absinthe Shine, Absinthe Regular and Absinthe Shadow. This typeface is great for designs that carry a strong message.
The Apothecary Collection
Known for its clean and rough styles, the retro-styled Apothecary Collection includes five fonts for you to choose from. Created by Bart Wesolek, these fonts are a mix of serif and sans serif display fonts. They draw much inspiration from old medicine books, drug books, and pharmaceutical labels and signboards.
Amber Taste
Gleb Guralnyk's decorative font, Amber Taste, with its high-quality 3D brandy bottle render, is a great addition to your font collection. It comes in handy if your project involves designing alcoholic or non-alcoholic beverages.
Aurora
Andrey Sharonov's Aurora is a luxurious font inspired from traditional calligraphy. It supports multiple languages and includes nine vintage frames as a bonus. The Aurora font has a romantic build, so it's great for romantic projects like save the dates and invitations. It works fine for logos and labels too. So, which among the whiskey-inspired typefaces listed above did you like the most?