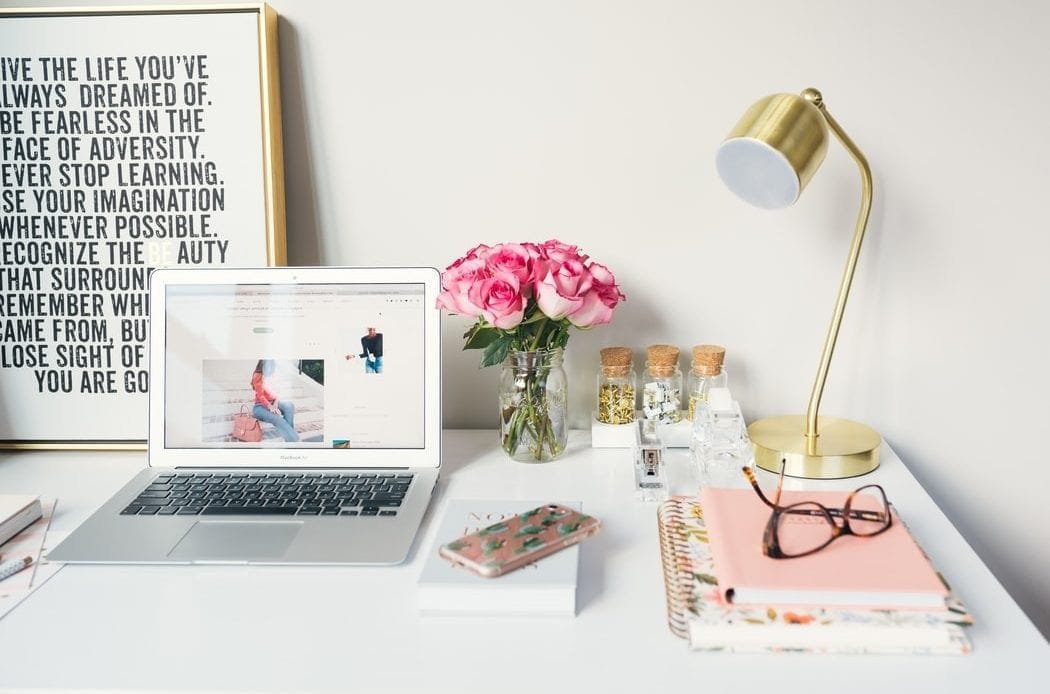 Bringing a unique font to your website is a bold statement. It speaks volumes about your uniqueness and acts as your signature in the digital universe. Most importantly, it will help you stand out.
Through the course of this article, you will learn how to generate a custom font from scratch and upload it to your website. Note that the methods mentioned are a universal approach that applies to the most popular platforms available.
Who needs custom fonts?
You may need a custom font for several reasons. You might want to bring some creativity to your new website or want to use it for a new marketing campaign. Depending on your need, your investment and set up for custom font creation would also change.
If you're looking to start a business website and bring uniqueness to all its aspects, a custom font is a necessity. For instance, if you sell handmade products and like to own a website, it makes sense to have a signature font. If you're creating premium products, you need to stand out on the web. A custom font could become your digital voice.
In these cases, it is sensible to invest time and money to create a new font. For this, you could use several professional tools for custom font creation.
Tools that help you create custom fonts
Wondering how to make custom fonts? Don't worry. There are several tools available online that will help you do that. This includes both free and premium options. Read on to find out more about 4 of the best custom font creation tools. Get familiar with one of these prior to starting your custom font creation process.
FontStruct (Free tool): This tool lets you make your own font with the help of geometrical patterns
PaintFont (Free tool): PaintFont allows you to convert handwritten text into a new font by scanning its template.
Metaflop (Free tool): This tool lets you customize the simple fonts by altering certain parameters.
Fontself ($49): Fontself lets you convert handcrafted characters into new fonts inside the Adobe illustrator.
How to make custom fonts? A step-by-step guide.
Go through the following steps if you are looking to learn how to make custom fonts. It will help you come up with the right font that suits your purpose.
1. Have a vision.
The first step in creating a custom font is to do the right research. This will give your efforts better direction and a sense of purpose. Without it, you will find it impossible to create a custom font. The research could cover some basic factors.
First, if you are creating a font to use for commercial purposes, do a competitor analysis. This will give you a fair idea of how your competition is employing uniqueness throughout their marketing interface. This is more of an observation activity to gain an understanding of what successful competitors are doing.
Further, it will help you come up with strategies like readability, tone, and uniqueness to bring into your fonts. Complete the research and write your goals to achieve through your custom font for reference throughout the creation process.
Make a collection of interesting references that you can use during the creation process. Look at places like Pinterest, fan boards, and designer portfolios on websites like Behance. This will help you get creative and inspired while creating new fonts.
Once you finish gathering essential references, bring the whole collection together. This means unifying the collection to create a larger picture. Ideally, create a mood board that has the top fonts, features, and palettes that best represent your goal.
2. Generate a Brief compiling all details.
If you are creating a custom font for your brand, all your team members should have clarity on your objectives. This will ensure the best end product with all the desired features. For this, prepare a brief to convey your vision clearly by asking the right questions. These should answer your major concerns regarding the creation process. Some sample questions are as follows:
What application does the font intend to bring? This could be related to web projects of the brand or for printed distribution. It could also have applications across other channels.
Which font do your team members prefer? Let your team members have their say on how to make custom fonts and consider their opinions.
What size do you prefer for your custom font?
What characteristics would you rather avoid in your custom font? Take the help of the reference notes and collections as well as your brand's objectives. Underline the undesirable features.
Prepare a file with answers to these questions and distribute them to your team members before you begin.
3. Put Pen to paper, literally!
While software brings infinite possibilities to create a custom font, nothing beats the old school way of writing on paper. Handwritten first drafts are extremely helpful in making corrections and improvements.
Later, you can use software to make it happen digitally and tune the technical features. For instance, digital tools will help you make clearly defined edges, lines, and curves. Pen or pencil will save you lots of time and effort in the final drafting of your custom font. Here are a few things to remember while creating a custom font:
Instead of taking the time to create each character, you should spend time on the control characters initially. These include characters that form the skeleton of the main typeface features. These characters are 'H', 'y', 'o', or 'n'.
When creating a font using a pen or pencil, don't move your hand. Instead, slide the paper if you want to progress left, right, up, or down. This brings out smoother and cleaner lines.
Constantly track your baselines and height lines. These features have to be even for all your characters.
Come up with multiple versions of a control character instead of limiting yourself to a single design.
Don't forget to update your team along each step of the creation process. Ideally, share your designs after completing five characters before moving forward. If the work doesn't satisfy your team, then what is the purpose of creating something like this.
4. Start creating.
Remember to make the process of creation smooth and continuous. For this, don't start all over, but get to the final design through a series of steps. Use tools that allow easy upload of your manual designs.
Also, employ tools that make editing convenient and hassle-free.
Convert handcrafted designs into their digital forms by scanning their image.
Once you have all the basic characters, start adding other symbols to the mix. This includes numbers, and common characters other than alphabets and numbers.
Edit every character independently. Don't forget to confirm their evenness in terms of base and height measurements.
Getting a grip on the essential terminology will help you get ahead fast during the creation process. Here are some basic terms to bear in mind while making custom fonts.
Glyph-individual character of a font
Ascender height- the height limit for the whole font
Descender height-the length of elements that extend below. For example, 'p' and 'y'.
Baseline-the line on which the whole set of characters sit.
Stem-the vertical part on which upper parts situate. Example: 'T'
Bowl-the curved portion of letters like b, d, or o.
5. Edit the character set together.
It's a rookie mistake to get caught editing in a single character. To avoid this, you have to do the creation job meticulously. This ensures all technical features are up to the expectation and avoids last-minute confusion.
When put together, all characters should match in tone and features. To achieve this, carry out a test of placing all characters together after each major change. After each individual edit, match it with the rest of the set.
Testing Essentials to Remember:
Cross check spacing and kerning of your font and that in your reference file
Test different text sizes after making a new character
Test your new font with all mediums, including print, website, and emails with attachments
How to add fonts to website
After creating the desired font, the next step is to add it to your website for future use. If you are wondering how to add fonts to website, here are some essential guidelines:
There are many ways how to add fonts to website (assuming it is WordPress powered). The easiest method is to use a plugin that does the job.
Among the most popular plugins is 'Use Any Font'. This plugin converts your font file and extracts its CSS code. After that, it embeds the code on your theme files. The plugin works fine for WOFF, OTF, and TTF files.
After uploading, you will be free to use the font on your WordPress website. Note that this plugin allows one free conversion. If you want to convert multiple fonts, you can do so with a paid subscription.
Another alternative to how to add fonts to website is adding the CSS code yourself. For this, you can use font generators like Transfonter and Font Squirrel to get the needed code. Later, ember the code in your WordPress theme's style.css file.
Bottom Line
Remember, like any other creative endeavor, custom font creation also takes patience and practice before you can excel. Use the above methods to generate the most stunning fonts of your choice for your website.