Whether it is a blogger, influencer or someone who is building a brand online, we all want to be seen. And to do that, there are a number of different ways. But a lot of people don't know it doesn't take one or two skills to be known on the internet. It takes a combination of certain skills and elements to build an online brand. One has to look at all these aspects to do that. Now, what is one thing that a lot of people don't pay attention to when they are opening up a blog page or a website? The Fonts.
The online world is full of icebergs- there are many of these icebergs(websites) with their tip that is visible to the world as "home pages". There can be hours of content that one can find on these sites, but what's the guarantee that one goes through these sites. If a person wants, then he/she can work on the aesthetics of the website. And the font that you use for writing everything on your page can hold a key factor to appeal the audience. With the help of some funky fonts, any person can make his or her writing more appealing. A person can find numerous aesthetically appealing fonts to choose from. But finding a good font is not as easy as it seems.
Finding the Right Font
Since you have thousands of funky fonts to choose from, you'd have to find the font that suits your style the most. Suitability holds the key in the case of choosing a font. It wouldn't look good if you are a programmer and you have chosen a font that looks handwritten by a kindergarten kid. You'd have to choose the font and style that presents you the best. Because in the end, it is all about how you are trying to express yourself through your website or blogs.
For the bloggers who want to increase the reach of their audience and to keep them engaged, there are some funky fonts available. However, you have to be picky with them and once you choose a font, you'd have to stick with it for a long time. Too much experiment may not give the audience the reason to stick around. This may not apply to some bloggers whose work is based on experimenting. But for the ones who want their audience to feel engaged, this is perfect advice.
More than One Font?
If you think using only one font is not enough for your website, then don't worry. There is no rule that stops you from using more fonts. For example, a fashion blogger has to write on a number of different styles and designs. In such cases, using more fonts becomes a necessity. Another example can be taken in the case of people who write about films. Films have different genres and unlike books, films are a visual medium. Hence, you have to use different font styles to make your blogs or articles closer to the art that you are writing about. Also, in the case of films, you can find a lot of funky fonts that suit different genres and styles of films.
Using different fonts may sound confusing but if you are fully aware of what you are doing, then you'll find a way. But for that, you need to spend a lot of time on the internet finding the perfect fonts which suit every situation. However, if you are already in need for multiple fonts for your page or website, it means you already have knowledge about it. So, all you need to do is surf the internet. And if you are new to the field, it is best to take it slow without rushing things. So, going with one font and building your image around is the best thing to do.
For the Instagram Influencers
Today, Instagram has become a market for many people- from models to businessmen and writers. If you are on Instagram, then you must be aware of people who are widely known through their presence on the app. To claim your presence on social media, you'd have to take good care of everything you post online. If there is a social app where people care about the aesthetics, it is Instagram. So, you can't ignore it if you are aiming to build your profile. For writers, this is the most important thing after their content. Your followers will follow you because of these details. And if they already are following you, these details will help you to catch their eyes every time they are scrolling through their wall.
Through sites like igfonts.io, you can find many funky fonts that can be used on Instagram. These sites are easy to use, and in a few minutes, you can have your content in eye-appealing font. The most obvious advice for using funky fonts on Instagram would be to keep it in check with your content. As is the case with any other site, you'd have to find a suitable font that matches your profile and also the app's look. For that, you'd need to look at everything through your followers' eyes and not be hesitant to critique yourself.
Choose According to your Market
It may get a bit confusing for the people to choose a suitable font but if your research is good, it won't take you long. There are many websites that can provide you with some funky fonts. From 1001fonts.com to fonts.google.com, you can do a quick search and find anything that suits your style. All kinds of different markets on the internet appeal to all kinds of different people, so a good look into the font style can lead your breakthrough into these markets. For example, here are the different types of funky fonts and the market where they suit the best:
Blogging: Delta Hey Max 9byRaymond Larabie, Cream and sugarbyPizzadude, Raysha Moonly by Edric Studio, Ralline by Pen Culture, Pagi Senja by StringLabs
Literature and Cinema: Micky Dicky by Graphicxell, North Carossela by BrandSemut, Lobster by Impallari Type, Cyreal, Devil Tail by Attype Studio, Jungle Monkey by nailetter.
Programming and Software: BitPap by Cile, Screaming Neon by mechanismatic, Digitag Font by Guy-Paul Mitchell-Dwelly, Digital Firebomb by chrisvile, Coding Sign by Haksen, Axilia by Gilar Studio
Business: Beans 2 by Vladimir Nikolic, Rainbow by Vladimir Nikolic, Smuggler By Vladimir Nikolic, Rollergirls by fuelfonts type foundry, Bebas Neue by Ryoichi Tsunekawa.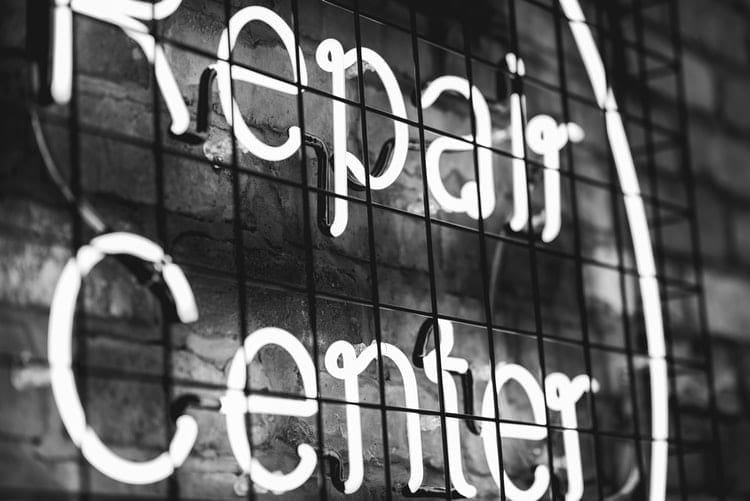 How Many Options do you have?
The internet is like an ocean, so anything you want and there'll be many options. The same goes for fonts. You can find any kinds of funky fonts with the many websites and apps available for the same. And if you are able to spend an extra buck on this, you can get fonts customized or do it yourself. Due to the growing business on the internet, font customization is very helpful for people who want the perfect image. If you hire an expert to get a font customized, you can tell him/her about your ideas and demands to get a good result. There are experts in the market who have qualifications in this field and can provide you with good help.
As for the people who are tech-savvy, you can customize fonts on your own. There are sites likeprototypo.io, where you can do this on your own and would have to take help from someone else. And, it will save your money too. So all you need to do is find out how to customize font and then do it yourself. This option is very helpful since you know all about your business and the image you are building. So you don't have to communicate every information to an expert when you are doing it yourself.
Final Word of Advice
The font that you are going to choose should also match the background as well as the images of the page. Many people do this to increase their page or website's aesthetic appeal. And it works every time. If you are an up and coming influencer or blogger, this one detail can be helpful. Building your image or brand on the aesthetic appeal is very important and these details can not be ignored. The only thing you'd have to learn is what is trending in the market in terms of backgrounds and images. Such research can help you in setting up a good foundation before you choose a font for the page or website.
So, while you choose a font style, it is important to know about the market. And all the more, it is important to know about yourself and how you want to project yourself. All you need is some introspection and a lot of time at hand to do some research on the internet. Find all the suitable funky fonts that you can and take some advice from friends if you want. And with the right confidence, you shall be ready to express yourself to the world of the internet.