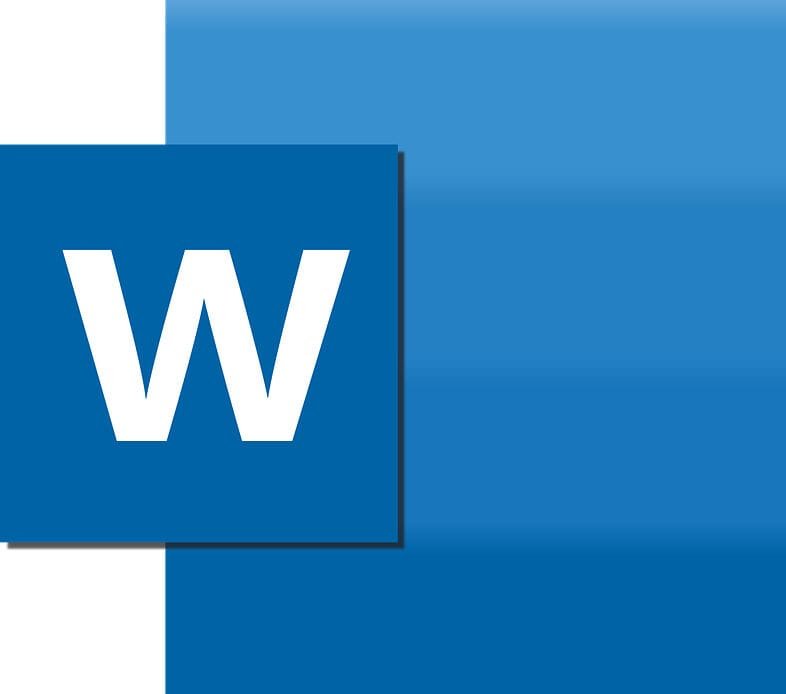 How to Change Font Color in Word
One of the many great things about using MsWord is the fact that you can spice up your content any way you want it.
Whether it's the style, the size, or even the color, you can easily switch them up in just a matter of seconds. In this article, we'll tell you everything you need to know about how to change font color in word.
Tired of the black font? We got your back! Just sit back and relax. Even beginners and newbies can easily learn how to change font color in word.
By the end of this article, you'll be changing font colors like a pro! But first, let's understand what word is and what it offers users.
What is MsWord?
Who has not heard of MsWord? Most of us are well aware of this software. However, there are some people out there who are still clueless about this game-changing software in the world of typography. This short introduction will clear up any doubts you have about MsWord.
In a nutshell, MsWord is a software that allows users to type any length of document. It doesn't matter how many pages or words, if you have this software on your computer, consider typing to become easier.
Created on 25th October 1983, the software has come a long way and has added several features. Users can use this software to not only type documents, but also edit the documents.
Among the long list of functions, some of the most basic yet useful tools are changing the font sizes, styles, and even the colors. Users can also add bullets, edit the paragraph spacing, add headers, footnotes, lines, charts, tables, and even images. All these features are the reasons why MsWord is the go-to typing software for many college students and even office workers.
You might have heard of the infamous notepad. Think of MsWord as an evolved and better version of the notepad. With multiple functions and even the ability to autosave your progress, MsWord is not disappearing anytime soon.
This short article will however focus on one aspect of MsWord, and that is, changing the font color.
Changing the font color
MS Word or Microsoft Word is a writing and editing software that provides a lot of features for its users. Whether you're writing an assignment or even a work-related document, sometimes it becomes necessary to change the font color. Thankfully, changing the color of the font is very easy and anyone can learn to do it.
In case you're new to MS Word, don't panic. Changing the font color is as simple as breaking an egg.
Here are the steps on how to change font color in word.
The first thing you need to do is either open an existing document or write a new one.
Once your document is ready and open, you need to select particular sections of the document you want to edit.
Now, drag the cursor and select the text you want to change the color of.
If you wish to edit the font color of the entire document, then proceed to select all. You can use the command "CTRL + A" to select all the text.
Once the text is selected, you're ready to change the font color.
Click on the "Home" tab in the top-left corner of your screen.
Now you will the font color option. Click on that. A drop-down list will appear with different color options to choose from.
Select a color that you wish to use for your text.
Once selected, the color of the font on your text will change.
Choosing more colors
Are you not liking any of the color options provided by word? If so, you need not worry. MS Word by default provides 70 different color options. All these are solid colors ranging from black, white, red, yellow, green, and blue.
But wait! There's more. Yes, you heard that right. In case you're not satisfied with the choices of color from the drop-down list, you can customize your own font colors as well.
Follow these simple and easy steps to get your own customized font color in Word.
At the top of your screen, you will see the design tab. Click on that.
Now click on the colors tab.
A drop-down list will appear.
Select the "customize color" option at the bottom of the list.
You will have the option to change either the accent, text, or background color. Select any.
Another drop-down list will appear.
Select "more colors."
Now click on "custom."
Choose the color combination or hues you want.
Give your custom color a name.
Save it, and you're ready to use it.
How to change the accent color
The beauty of MS Word lies in the fact that a user can basically perform a wide range of functions. Besides changing the text color, users can also make use of features like accent colors. If you wish to make your document look more colorful, accent colors are a must-try.
Changing the accent color is easy. Here's what you need to know.
Open the document and select the text you wish to accent.
Click on the home tab which is located in the top-left corner of your screen.
Next to the font color option, you will see another similar icon. Click on that.
A drop-down list will appear.
Choose the color you want from the available options.
Here also, you have the option to customize the colors.
Once you've selected a color, the text will get accented with the color of your choice.
Can you change the font color more than once?
We've all been new to MS Word at one point in our lives. It's alright to not know certain things. The good thing is that MS Word is not difficult to figure out.
So, if you find yourself asking whether you can change the font color more than once, don't worry about it. That's completely okay! We're here to help you in that department.
Guess what? It's possible. You can keep changing font colors more than once. Keep picking different colors until you find the one that best suits your needs. It does not matter whether it's twice, thrice, or even more. You have the liberty to change the font color as much as you want and need to.
Importance of changing the font color
Now that you know how to change font color in word, you must be wondering why it is necessary at times to change and switch up the font color in your document.
The answer is quite simple. Using different colors helps your document appear more professional. This is why everyone should know how to change font color in word.
Say for instance your document has different sections. In such cases, using different colors to divide the different sections helps reading become easier and effortless.
Another reason for changing the font color is that it makes the document more visible as well.
There are also aesthetic reasons. Other than practical functions, you can also change the font color, the accent color, and even the highlight color to make your document appear more pleasing.
Did you know font colors can also have psychological functions? Font colors are extremely important because it grabs and demands attention as well. If you want to document to get the attention it deserves, you also use bold colors like red. In case you want to keep your document subtle yet pleasing, shades of green, blue, or yellow are the most ideal choices.
These practical, aesthetic, and psychological reasons are why you should consider using different font colors.
Frequently asked questions
Q: What is font color?
A: Font colors are the colors of the text. They come in a wide range of colors for users to choose from.
Q: Where can I change font color?
A: One of the most basic and easiest software that allows users to change font color in MS Word. Besides this, you can also try other applications like google documents where users can change font color in just a matter of a few seconds.
Q: How hard is it to change font color in word?
A: It doesn't matter what you've heard. Changing font colors in word is very easy. Even beginners can do it easily.
Q: What is accent color?
A: Accent color is also a type of font color. However, instead of changing the color of the entire letter in the text, accent color helps to outline the letter with your selected color.
Q: Do we pay for font colors?
A: The simple answer is no. You do not need to pay for the font colors. MS Word allows you to choose a wide array of colors free of cost.
Conclusion
At the beginning of this article, we mentioned that anyone, even beginners can learn how to change font color in word. Now that we're at the end, we hope that you've learned all the ways there are on how to change font color in word.
Make use of this basic feature to elevate your documents.
Remember, font colors have the ability to take your document to a whole new level.