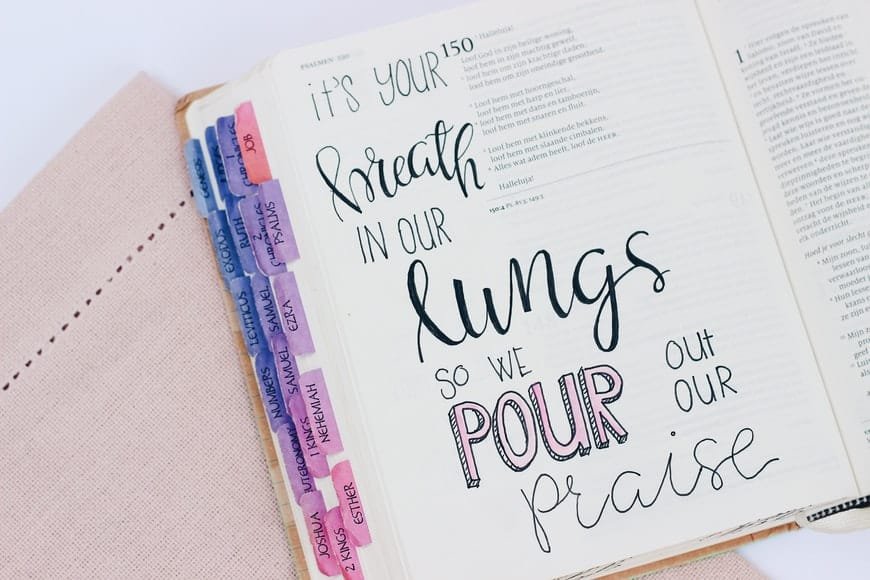 CorelDraw is one of the most popular graphic designing software options in the market. And rightfully so!
The application has many uses, it is easy to use and offers many personalizations and different renders. It also meets the day-to-day requirements of any graphic designer.
All you need to do is download and install the CorelDraw Graphics Suite on your computer and you're good to go.
The software allows you to design by making use of the latest tools. There are different aspects, such as:
Corel Font Manager: This helps you explore and find the right fonts for the graphics.
Corel Photo Paint: It helps in image editing and pixel-based design.
PowerTrace: This helps with AI-powered bitmap-to-vector tracing.
Capture: This allows you to take screenshots as well.
Among other things, the latest CorelDraw Suite also gives you free clip art, digital images, high-resolution digital photos, pre-designed templates as well.
CorelDraw can be used on Mac and Windows platforms.
Why do you need fonts for CorelDraw design?
Before getting into "How to add fonts to corel draw" and steps, you must understand why you may need more fonts.
The software has many options to choose from. But those font options do not work well for all designs you may have in mind.
To add colors and more style to your graphic design, you should be able to install fonts from other sources as well.
CorelDraw Font Manager is a good option. But the choice of fonts is limited. You can make use of other sources, such as 1001 Free Fonts, Urban Fonts, etc. to find more fonts.
Then you can follow the steps from the How to add fonts to corel draw guide below to install them.
How to add fonts to corel draw: Steps to follow for Windows
Step 1: Download the fonts
You will need to have a file for different fonts. You can access different websites to download these.
Here is a list of websites that you can use to download new fonts:
Elements
1001FreeFonts
FontsFree
Ffonts
If you're not sure how to find free fonts for CorelDraw, you can perform a quick Google search for the same. Put in "websites to download fonts for CorelDraw," and you will find a list of sources.
You can click on the links to download the font. You will find "Download" somewhere near the chosen font. Download the font by clicking on it.
Before moving to the next step on How to add fonts to corel draw, you should save the fonts in a particular folder.
This will help you to find them later. You can name the folder however you please. But if you use different apps for designing, you should name it "CorelDraw Fonts" or "Corel Fonts." This will help you find the fonts faster.
Also, always choose TTF files. These files are easier to install and use.
Step 2: Installing the downloaded fonts
You will have to be careful in this step. The thing is, a small mistake can erase the fonts you had.
First, you will need to go Control Panel.
If you don't know how to find Control Panel, then all you need to do is click on your menu, and type in "Control Panel."
This will lead you to the Control Panel. Once you find it, you have to look for a folder called "Fonts."
Now, you need to go back to the folder you saved for CorelDraw Fonts. Then, open the folder and copy all the fonts.
It is during this time that you need carefully check that you don't have anything selected in the Fonts folder.
If you do, unselect the fonts from the Fonts folder. Pasting with fonts selected in the Fonts folder, you will lose your fonts.
Once you do this, you need to paste the fonts from the downloaded fonts' folder to the Fonts folder.
After that, the new fonts will be listed in CorelDraw when you open them the next time.
How to add fonts to corel draw: Steps to follow for Mac
In the latest versions of Mac, you don't have to worry about installing these elaborately.
Unlike the Windows platform, Mac allows users to use the fonts installed on the computer. This takes away the need to copy and paste fonts.
The process is relatively easy when compared to installation in windows. You just need to go to memory, and double-click on the font you want to install.
Then select install, and you'll be able to use it.
Apart from this, you can also use the FontManager in the app itself to use new fonts. You don't have to worry about CorelDraw free fonts and How to add fonts to corel draw steps anymore. Because you can download the Corel FontManager.
Here is how you can make use of the FontManager:
First, you need to find the font manager. If you want more fonts apart from the in-built fonts, then you should download FontManager.
Once you download the app, install it on your computer. The installation process is the same for both Mac and Windows OS.
Navigate to FontManager to access your fonts.
Next, look through the fonts. The font face, which is how the font will be, is the same as the fonts.
This will help you see the style and gauge if you want to use it or not.
When you know which font to choose, you need to select it.
Then add it to the desired folder or collection.
There you have, now you can access the fonts you want.
The same steps can be used for Windows as well.
Points to remember
In CorelDraw, you can not only download and install fonts but also delete the fonts you don't like.
When you select a font on the app, you will see a menu pop up on the side. You will find "uninstall" and "delete" as well.
You can also see different options, like duplicate fonts and open font file locations.
Also, if the font is installed on your computer and you haven't installed it in CorelDraw, you can install it through software. You will be able to look up the fonts, and see if you have them installed.
If not, you can hover your mouse on it, and see the option of "install."
When the option, "install", pops up, means- you don't have it installed on your application.
More on CorelDraw and Fonts: What to know about fonts?
Apart from knowing the steps on How to add fonts to corel draw, there are some more things you need to know about it.
If you want to see how many fonts you have on the PC, you need to go to Windows and find the Fonts Folder. You can look for it in the Control Panel as well. The list of fonts you have listed, however many that is, will be the ones you can use.
You can open the font directly from the list as well. All you need to do is click on it twice.
You can check the fonts available to use in CorelDraw by clicking on the list of fonts in the software.
If you use Font Manager and have a folder called Fonts on your computer, then you don't have to install it. The folder is automatically watched by the Font Manager. Those fonts will pop up on your screen in the software.
If some of your fonts are missing, you can make use of the PANOSE font. This is a feature that allows you to find the missing fonts and substitute them. This feature can help you find the fonts in the document that cannot be found on your computer.
Another feature to use if you have missing fonts is "Font Matching." This feature helps you find substitutes for matching fonts. It can help you find substitutes for text and styles. You can use this to fix the issue temporarily or permanently.
Concluding words
CorelDraw is one of those options for software that help you find the right designs for any occasion.
One of the benefits of using this software is that it is easily customizable for your needs. You can add and use the styles on your computer. And if that does not work, you can always add new fonts.
The software has many options for you to choose from. Also, when you purchase the suite you get access to many additional features and renders.
You can make use of vectors and clip art as well. This software is preferred by many designers because it is not as heavy as the software options from Adobe.
Another reason CorelDraw is preferred is that it does not crash as much as its heavier counterparts.
The above guide can help you to improve your designs and selection of styles. Follow the steps in the blog above to find new options.
You can download and install the fonts that are missing if you have the source for the same font. If not, use the steps mentioned above to substitute the missing ones.