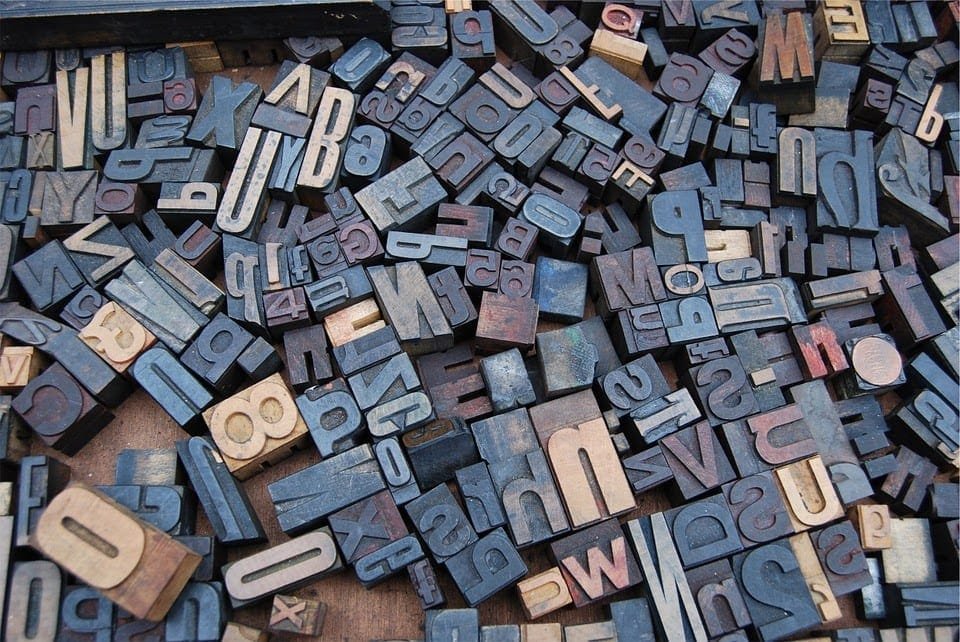 Inkscape is a great software for any design project that you are working on and provides a wide variety of font styles. But sometimes you might not find the existing font styles on Inkscape software suitable for a particular logo or banner. You might also want to add more creativity to your project and explore additional font styles.
Easy to read fonts are key to any document or presentation. Fonts add value to your text, therefore it is very important to choose the right font style and size while creating or editing any document or presentation.
Why Choosing the Right Font Is Important?
To attract readers by making your content more readable
To Hold Your audience's attention
To convey your message in a clear and concise way
Shapes always have an effect on human eyes and have a great impact on how a particular message is perceived. Font style and size play a key role in ensuring that your message is successfully delivered to your audience.
Adding Fonts To Inkscape Software
Adding Fonts on Inkscape sounds like a complex task. But with the simple steps outlined here you will realize that adding fonts on Inkscape is no big deal and can be done easily. To add the fonts to Inkscape, the fonts need to be downloaded on the user's computer and the Inkscape software automatically picks up the local fonts downloaded on the computer.
The steps to download the fonts on the user's computer system would vary slightly depending upon the operating system. Adding fonts to Inkscape have been segregated into 3 simple steps.
Step 1 and 3 remain the same for both Mac and Windows operating system users. However, Step 2 is different for Windows and MAC Users.
Step 1 : Choosing the Right Font
The first step is to choose a font that is most appealing to you. There are many websites from which you can choose your favorite font to download.
You can download fonts from Google Font, Font Bundles, Behance, Dribbble and Fontspace to name a few. There are many other websites that provide font styles free of cost. But the above listed website have a large variety of visually appealing font styles and these font styles 
Something to be kept in mind while downloading fonts is that few websites provide fonts only for personal use. So if the font is being downloaded for commercial use, ensure that the website does not impose any restrictions on its use. This will help in avoiding copyright issues.
Google Fonts website provides a large variety of fonts that you can choose from. You can also change various attributes of fonts like thickness, slant and width and preview your font on Google Fonts.
Select your favorite font and the style that is most appealing to you
Click on the download option next to the desired font
This step remains the same for both Windows and MAC Operating System users.
Tips For Choosing the Right Font
With so many font style options available, choosing a font style is a hard decision to make but very important at the same time. Font style and size have a profound effect on the audience and have a strong impact on the way the message is perceived. Below are some points to be considered while selecting font size and style.
While choosing the font style, make sure that the font is easily readable. If the text is not readable, then the message that you are trying to deliver to your audience will remain undelivered. There are many font styles which have similar representations of numbers and letters. Ensure that the numbers and letters can be easily distinguished from one another.
The font style and size should be aligned with the message being conveyed. If a serious message is being conveyed then a formal font should be used. But if it is a cheerful or a light message then a more whimsical font style should be used.
While selecting the font style and size always keep your target audience in mind. Target audience are the people who are going to read your document or presentation. The font style and size you choose should spark an interest in the target audience to read the message.
Different Types Of Fonts
It is good to have knowledge about various types of fonts and their use. This kind of information is helpful while choosing fonts from the various websites listed above. Each font has a unique style, while choosing fonts it's important to choose the one that is most suitable for the document being created or edited. Choosing the right font style for your design project is very crucial.
Fonts are classified into 5 broad categories. Below are the details of how these fonts are different from one another and how they can be identified.
Serif:
This is the oldest type of font and is commonly used in books. This font style is identified by tiny feet present at the top and bottom of each letter. In fact the word serif itself means small feet. They provide a very conservative appearance and are used by organizations in academic and financial fields. Few Brands that use this font in their name are ZARA,
Sans Serif:
This font style has a more modern and clean look. It is identified by clear lines with no curves or dents. This font style has a polished look.
Slabs Serif: This font style is very much like the serif style. The letters in this font style have more flat feet at the top and bottom like slabs. Hence, the name slabs serif. They are used in logos and many businesses use these fonts for their brand names.
Script:
This font style has a cursive style handwriting look. Script fonts are perfect for conveying unique and artful thoughts. They are commonly used on event invitations.
Decorative:
This kind of font style is used for logos and short words. It is not used for long sentences or documents conveying a serious message. This kind of font style is mainly used to grab the attention of people.
Step 2: Downloading the Font on the Computer
Step 2 differs slightly for windows and MAC users.
Windows Users
The font file gets downloaded in a zipped folder.
Choose the location where you want to save the zipped folder. You can choose to save it on the desktop for easier access.
Open the zipped folder
Right click on the installed font file
Click on the option install for all users
Steps to verify the font style download
Click on Windows search
Go to Windows settings
Under settings choose personalization
Select the fonts option from the left side panel
Type in the name of the font in the search bar that appears
You should be able to see the newly downloaded font style under the fonts section.
MAC Users
The font file gets downloaded in a zipped folder.
Use finder to locate the newly downloaded font folder
Open finder and type the name of your font
Open the font folder by double-clicking on it
Double-Click on the font file and select the install option
Steps to verify the font style download
Use finder to locate font book application
Open the font book application on MAC
You should be able to see the newly added font style under all fonts section in the font book app.
Step 3: Restarting Inkscape
This step remains the same for both Windows and MAC Users.
If Inkscape is open, close the window and reopen it again.
You can check the newly added fonts by clicking on the text icon in the Inkscape interface window and adding some text.
The newly added font name should appear under the existing fonts on Inkscape.
Dealing With Issues While Adding Fonts to Inkscape
Few issues might arise while adding fonts to Inkscape. The resolution for these issues has also been provided to make the task of adding font to Inkscape easy and hassle free.
Fonts visible on the system but not visible on Inkscape (Windows)
While installing the fonts on Windows operating system computers you might be able to see the fonts active on your system, but not on Inkscape. This is due to the recent updates on the windows operating system.
Resolution 1
Under such circumstances follow the steps below:
Drag and drop the font file on the desktop or any other location
Right click on the file and click on the option install for all users
"Install for all users" option is visible only when there are multiple users on the system. Also, you will be able to install for multiple users only when you have the admin access. So ensure that you have admin access if there are multiple users on the system to add fonts to Inkscape.
Resolution 2
This can also happen if you haven't restarted the Inkscape software after installing the fonts. After installing the font, it is very important to restart the Inkscape software to ensure that the fonts are added to the Inkscape software. Inkscape's software automatically picks up the fonts installed on the system.
So it is very important to close the Inkscape window if it is open and re-open it again to avoid any issues.