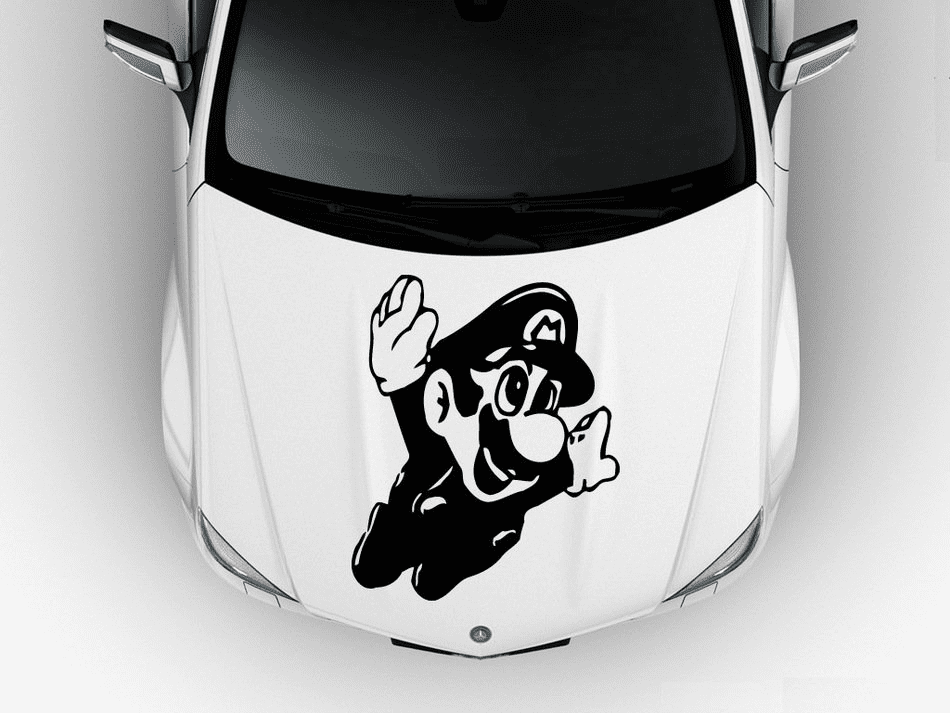 Designing is truly an exciting and creative process and there are plenty of new ideas as well as methods that can elevate your art form. When you learn how to use transfer tape in a proper manner, it will open an exciting portal of personalized gifting or artwork. Picture this, you can now transfer lettering that says "Dear <name>, <place name> is where I met you first". This will help avoid the use of templates available in a store! The result will be unique pieces of art that will tug at your heartstrings!
The art of transferring vinyl lettering using transfer tape will make the ordinary look a little extraordinary with a few easy steps. There are also plenty of interesting ways that you can do this. The steps are easy to follow and can be done with a little bit of patience and plenty of love.
Why you need to learn how to use transfer tape
An artwork that involves vinyl will have to be grouped together, otherwise you won't know how it will turn out when the final results are ready. A transfer tape lets you do just that. It limits the need to spend a long time trying to piece the string of letters together, aligned perfectly. Now you will know how well the lettering will be aligned on your object, even before you have transferred to it.
More about Transfer tape
Transfer tape is nothing but a carrier sheet that is sticky and which lets you position and carefully place vinyl decals. It has adhesive on either side which can be removed, and it is available in sheets or rolls. It is made of plastic or even paper, while some transfer tapes even have a paper backing.
There are different types of transfer tapes depending upon the size and shape, but every one of these lets you transfer your precious vinyl lettering to your chosen object. So, choose the one that will accommodate your vinyl lettering comfortably.
Things you need
1) A good pair of scissors: This seems like a simple tool but it can work magic. You need to be able to cut out as close to the vinyl lettering as possible. Some people prefer using cutting machines, which will be precise, of course. However, if this is going to be a simple handmade craft idea that you are carrying forward, then a pair of good scissors would do. If you are looking to do this as a business, then getting yourself a cutting machine may be best.
2) Vinyl: Since you wish to transfer vinyl lettering, this is a must too
3) Transfer tape: There are many different types to choose from. A clear plastic one may be ideal and easy to use.
4) Object that you wish to decorate: Which object would you like to transfer to? A better start would be to decide if you are planning on gifting something to some one or if its going to decorate your room. There are plenty of ideas that you can skim through online for gifting options. However, a mug is one of the most popular choices, followed by a photo stand that can be placed on a table.
5) Scrapper: This can be a simple 'tool', nothing fancy, just a credit card would do. This is the tool that you would be using to smoothen out the letting onto the object, and removing any air bubble that may have formed.
Steps on how to use transfer tape for vinyl lettering
The entire process is fairly simple and shouldn't take too much effort or your time, once you know just how to go about it.
Step 1: As the first step, cut out the string of words that you wish to transfer. It has to be as close to the lettering as possible, removing all the excess vinyl. Here adopting a procedure called kiss-cut would be most suitable. All you have to focus on is to get your blade to run through the vinyl without actually cutting it or tearing the paper backing.
You need a steady hand for this, but a little bit of practice will help. The first time that you are trying this out, use a sample lettering that you can afford to discard. However, once you get the hang of it, you will find this easy. Just make sure that you don't cut into the paper backing as that will make it a little hard to transfer the vinyl lettering.
Step 2: Once you have your vinyl lettering perfectly cut out, the next step would be to cut a piece of transfer tape. Smooth the transfer tape onto the lettering.
Step 3: The transfer tape has to be peeled off now, and with it will be transferred the vinyl lettering. Your carefully structured and positioned lettering is now all set to be positioned on your object.
Step 4: This is an important step, a tip essentially, to ensure that you get a neat finish. So, read on carefully. Do not peel off the transfer tape and the paper backing immediately. You need to peel one part of the tape and fold the rest of the paper backing. This way, only a section of the adhesive is exposed.
This will give you a better hold when you begin to transfer the lettering onto the object. Otherwise, you will have the whole adhesive tape to control and it could, inadvertently, lead to improper fixing. To ensure a neat finish, open the adhesive tape partially and fold the rest. Once this section of the lettering is affixed onto the object, the rest of the paper backing may be removed.
Step 5: Ensure that your hand is steady when you are doing the transfer. The most important lesson on how to use transfer tape is in this final leg of the procedure. If you are keen on transferring onto objects that have a curved surface, then there is a chance of a bubble being introduced. Don't panic when you think that is going to happen. Just cut out the transfer tape at that point, using a pair of scissors. Remember, however, not to cut out the vinyl lettering!
This simple trick will help you avoid wrinkled looking vinyl lettering onto your carefully chosen mug, flask, walling hanging, or more.
Step 6: This is a step that you will not hear from too many people, except from the experts! Once you are done transferring the vinyl lettering, you can re-use the transfer material, at least for a couple of more times! Don't throw away the transfer tape, you can use it for the next transfer.
Now that you have learned how to use transfer tape, is there anything other than transfer tape that you can use to transfer vinyl lettering? To keep it simple, this is one of the best ways to do this. There are many different types of transfer tapes at affordable rates available online or in stores, so there is no need to look for other ways to do this. Masking tape or even contact paper may be used if you have run out of transfer tape and are desperate. However, the results may not be as good and the process, definitely not this simple.
Just remember not to use strong adhesive or tack when you need to transfer vinyl lettering as you will find it hard to get the lettering off. This could add to your stress and increases the chances of a mess!
Plastic tapes are the best when you wish to transfer vinyl lettering and when you know how to use transfer tape, there is no point looking elsewhere. Once you have mastered this simple technique, there are a plethora of options that you can use it for.
Fancy mother's day mugs, wall hangings with messages, jogger flasks or even onto vases, the number of objects is numerous, limited just by your creativity. The whole process will take you a couple of hours when first try it out. This is because you will be a bit hesitant when you are starting out. However, once you are done with your first transfer and when you have picked up the nuances of how to use transfer tape, you will enjoy the process a lot more.
Your best reward would be when you see the final product. It is a magical experience and it will elevate your position as an arty head. If you are gifting someone, then their glowing eyes when they receive something of such perfection and which you have crafted on your own, will be priceless.
It doesn't take too much effort, all you need to know is what lettering you want, what object you want to transfer it on, and a little bit of time. After that, it is a simple process of transfer that will open the portals of appreciation and satisfaction for a job well done.