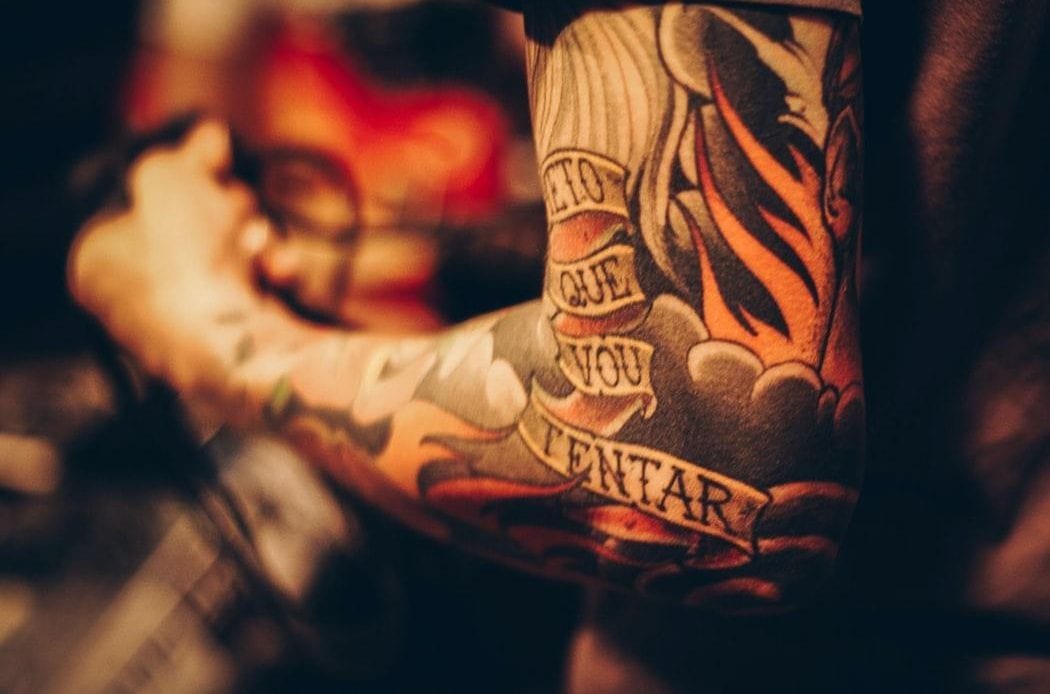 It is a child's play today to get a tattoo done for anyone. Also, the use of some ink may be a cool means to flaunt your personality. However, while it is not difficult to go under a needle, it is tougher to decide what exactly you want to have as a tattoo on your body. Another tough choice is which body part you should choose for the tattooing to be done.
These are a couple of important decisions to make so that you do not regret your tattoo after 10 years. Approach the process carefully so that you enjoy having it for a long time to come. We have created this handy guide to help you in making a decision well.
If you go to Google search page results, you would come across innumerable tattoo lettering styles, which are available on the net. However, a second glance at many of them would make you feel that their design is poor. Such tattoos can actually spoil your personality instead of enhancing it. There are many good free as well as paid for lettering tattoos to choose from, and we will make your task easier.
However, a word of caution in the beginning! No tattoo font, including script fonts, can be as realistic as any hand lettering. If you plan to use a short phrase or choose a font with plenty of alternates for every letter, it is okay. Else, the tattoo would appear as if it has been digitally produced.
On the other hand, there are certain projects where time-taking hand-lettering might not be suitable. In such scenarios, the digital type is good enough. You need to simply make sure that your expectations are realistic so that you are fine afterward.
What are the tattoo lettering styles?
These tattoos are quite basic and can be words, which could be a loved one's name or a meaningful location. However, it can also be the style chosen. There can be basic and commonly used options such as the Arial font to more elaborate choices such as Calligraphy. The size and the font selected make such tattoos unique and fabulous. The catch here is to choose something which is alluring for you but also emphasizes the tattoo.
What we are trying to put forward is that in case you are keen on getting a quote, word, or letter tattoo, the font choice has to be extremely deliberate. After all, the chosen font can transform the entire vibe and effect of a tattoo. You have to ensure that the selected font fits the phrase that you have chosen and suits your personality or intentions.
Here are the two simple ground looks for any kind of tattoo lettering styles:
1. The tattoo should fit effortlessly on a body part chosen by you.
2. The tattoo has to be legible and clear.
Check out some of the most popular tattooing lettering styles below to take your pick from:
1. True Man Tattoos
It is a complimentary icon font, which should be used infrequently. Use this lettered tattoo when you require some quick tattoo symbols to include in a project. However, this font comes complimentary only for personal use. If you want to use it for a commercial purpose, you have to get in touch with the designer of this font.
2. Angilla Tattoo
Unlike a majority of lettered tattoos, Angilla Tattoo is more controlled in a way that you could even manage to read the sentence without requiring an eye-break. The font is extremely relevant in scenarios where the user wants a vibe of bikers' culture instead of the Harley-Davidson.
Uppercase as well as, lowercase letters are included in this tattoo. There is a set of calligraphic brushstrokes, which can be used independently or linked to the type. The tattoo is not free and costs about £32.99. However, it can be downloaded free of cost for a person's personal use.
3. Fette Fraktur
In case you are fond of some large Gothic style tattoo lettering, this particular tattoo can be one of your best bets. The tattoo features a big contrast between the thin and thick strokes, which should not be used in a small size because of legibility issues.
However, if you wish to give a single or couple of short words a heavy metal-like feel, it can be achieved. Fette Fraktur costs around £30 and is an OpenType font.
4. Bleeding Cowboys
The first impression of the Bleeding Cowboys tattoo may not be good for all because this free font looks as if a teenager has created it. However, if this lettered tattoo can be used with subtlety and thought, the effect can be quite nice. It has been specifically designed to look like a branding mark with blood marks and contact imperfections. However, users should remember that this particular tattoo is also free for just personal use. If a user wants to use it for a commercial purpose, you should contact the designer of the font.
5. True Love
An Italian web designer called Davide Cariani has created the True Love tattoo. It has been referred to as a "typography experiment." There are two weights available for True Love tattoo – Regular and Bold. However, it features only a restricted set of glyphs – dash, period, and an uppercase letter. It is free and you would love the cut of the jib. So, you do not have much to complain about.
6. Mardian Pro
A type designer who belongs to Indonesia's Bandung, Vicky Mardian is the creator of 4 commercial tattoo fonts. Here, we have selected the one, which is her namesake. If you are looking for features such as legibility, Mardian Pro may not be the best typeface to choose from. However, it is a sure winner when you want the vibe of needled type.
Available in TrueType and OpenType formats, Mardian Pro costs £39.99. However, it is possible to download a full-scale demo version for your personal use.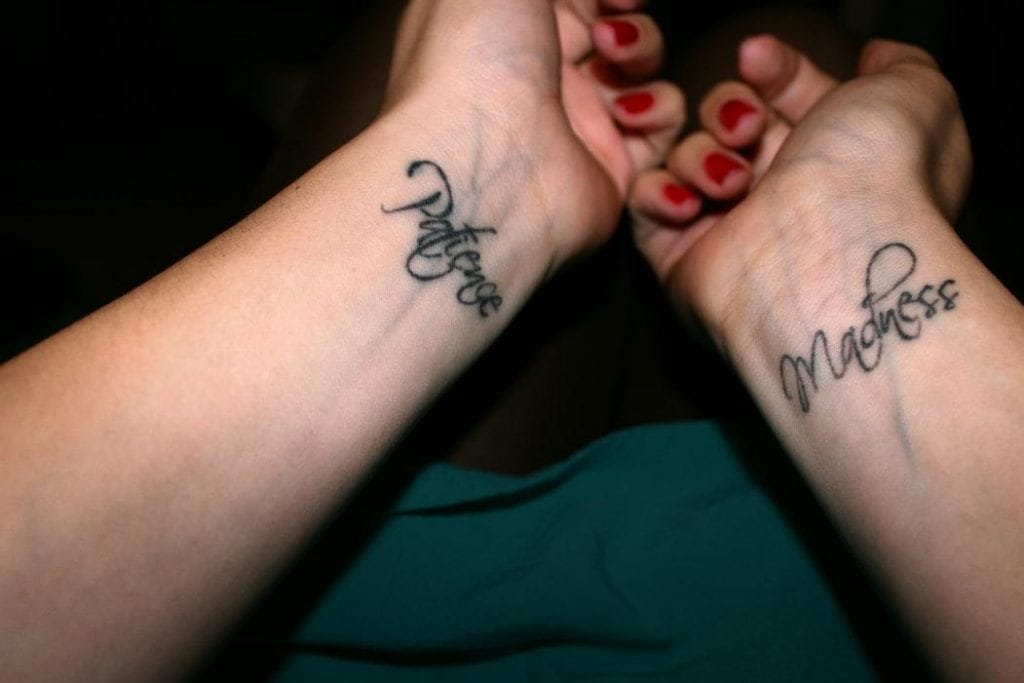 7. Sailors Tattoo Pro
While there are many decent sailor-style lettered tattoos, which are available for free use, none of them offer the adaptability or flexibility of Sailors Tattoo Pro.
The Otto Maurer's typeface features 5 major weights along with 6 element fonts, which may be rapidly blended for creating a type with colored fills and black linework. Your base weight has to be picked for using it that can be half-filled or pure linework.
Then your type has to be duplicated and changed to a weight that includes elements for filling in the linework with gradients or solid colors. The color of the gradient or the fill can be changed for creating a better effect. An OpenType font, Sailors Tattoo Pro costs about £19.99.
8. Inked Script
Noted illustrator Chris Park created the tattoo font called Inked Script. It looks more script-like and is lighter as compared to Fearless Script, which has also been created by the same illustrator. Similar to Fearless Script, there is a complete set of lowercase, as well as, uppercase letters, alternates, vectors, punctuation, and numerals. An OpenType Font, Inked Script costs around $25 or £15.
9. Hustlers
Unlike the others on this list, Hustlers is a tattoo shop font and not a tattoo font. The makers of this digital tattoo are Decade Type Foundry. Its typeface has 2 different versions of letters, which are Smooth and Rough. They co-exist as lowercase and uppercase letters within the same font apart from a set of numbers. It is free to use.
10. Fearless Script
Also created by the illustrator Chris Park, this tattoo font is most popular for churning out excellent rock illustrations under the flagship of Pale Horse Designs. Its creator shared some interesting tidbits about this tattoo font. He revealed that the inspiration for this particular font is vintage signage and tattoo lettering. The tattoo font comprises lowercase, as well as, uppercase letters, most punctuation alternates, vector swashes, and numerals. It is also an OpenType font but is not free for use. Its cost is around £15 or $25.
Final thoughts
It is imperative to note that tattoo lettering styles are a type of design used in the form of numbers and letters. The user can choose the type of font he/she wishes to have. It is the job of a tattoo artist to copy it while using the text, which the user wants to get, inked on his or her body.
Sadly though, most people usually end up choosing the wrong kind of tattoo and start regretting after they see it. It is interesting to note that for lowercase letters, the font size has to be a minimum of 0.5 cm in height. For uppercase letters, the height has to be a minimum of 1 cm.
The fact is that everything is technically possible. However, a tattoo can expand with time. It could lead to all letters getting merged into a single stain. The entire vibe of a tattoo can be changed by the font. You have to simply ensure that the font can fit the phrase picked by you, as well as, your personality or intentions.
The second important consideration is that the tattoo should seamlessly fit on the chosen body part of the person. To sum up, a person has the freedom to create his or her own font. The tattoo artist merely copies one of the tattoo lettering styles chosen by an individual.