Looking to craft a unique brand identity? Brand identity refers to the visible elements of your brand that includes logo, design, brand colors, and text. These visual elements combine to create a distinct image of the business in the consumers' minds. In other words, brand identity is the visual elements that your customers see.
Your website, packaging, and marketing message designs influence the purchasing decisions of your consumers, apart from helping in building trust and credibility. When you want to create a brand story that is memorable, stylish, and communicates your brand's personality, one of the first things you need to focus on is typography.
Typography is the arrangement of type and is a tool for adding style and personality to your branding messages. A key element of typography is the fonts used in your logo, tagline, website, or other marketing communication and the way the text is stylized. Fonts are powerful by themselves, and some brand fonts are recognizable even when they are presented out of context. For instance, Google, Spotify, Airbnb, and Disney are some brands that have instantly recognizable fonts. Some brands, such as Coca Cola and Facebook, do not have a logo but have used fonts in an optimum way to showcase their brand personality.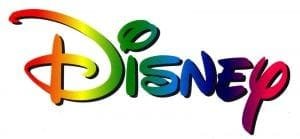 List of Creative Market fonts for marketing success
Serif fonts – These fonts have small serifs or strokes tailing from the letters. Some of the popular serif fonts are Garamond, Times New Roman, Georgia, Courier New, and Baskerville. Serif fonts are ideal for printed words and are easy to recognize and read.
Here are some of the most coveted Creative Market Serif fonts collection:
Glamour Absolute Modern/Vintage Font – Available in both modern and vintage styles, the Glamour Absolute font is a very versatile font. From bold magazine imagery to stylized branding and brochures, this font meets the upscale marketing requirements of your sophisticated brand.

Victorian Fonts collection – If you are planning to take your customers back to the Victorian era or bring back the Victorian vibes with your branding, the Victorian fonts collection is a perfect choice. Create your website or logo in classic Victorian, decorative and vintage style.

Collective | Handdrawn Serif Font – This Creative Market font is a hand-drawn font with a style that lends itself to logos, website design, branding, social media, advertisements, and other marketing projects.

Mystery Typewriter font – Do you need to create an element of intrigue in your branding? The Mystery Typewriter font is an ideal choice for marketers who are looking to use authentic vintage designs or add an element of mystery to their branding. Whether it is a video with captions, packaging, handmade postcards, billboards, or website, this Creative Market font lets you create a mysterious and magical vibe.
Sans serif fonts – Arial, Helvetica, Futura, Proxima Nova, and Calibri are the popular sans serif fonts.
Chloe – Craft an elegant and clean logo, print materials, or advertisement with this Creative Market font. The curved terminals and contrasting lines of Chloe impart a sleek and contemporary look to your marketing materials.

Olivia – This Creative Market font will help your brand or marketing message stand out with its sophisticated, curvy, and vintage style. Create impressive graphics and headlines that grab the right eyeballs with Olivia's wide curves, short tails, and contrasting lines. The versatile font is perfect for creating both a nostalgic vibe or a modern, stylish look in logos, postcards, website, brochures, and much more.

Las Valles Textured Typeface – This sans serif font comes in four distinct styles that create a strong vintage vibe. The font is perfect for brands that seek to look fashionable, memorable, trendy, elegant, and unique. Mix and match the regular and rounded styles to create a stunning look for your website, social media posts, signages, window shop, editorial, or postcards.

Escapism – Add a touch of drama to your branding projects, packaging design, logo, printed marketing materials, including flyers, posters, banners, and everything else with this dream-like Creative Market font. Escapism, as the name suggests, is the avoidance of boring, mundane, unpleasant, or banal and moving to a refreshing, exciting realm.
Script fonts – Script typefaces and fonts feature fluid strokes that are created by handwriting. They are used typically for display and are as close to natural handwriting as is possible.
Signature collection – The 'Signature Collection' script font is a collection of super-chilled and fashionable handwriting fonts with some sexy add-ons. With over a hundred ligatures and lowercase alternatives, the Signature Collection gets really close to the handwritten script. Elevate your brand to the next level of sophistication by featuring this Creative Market font in your social media posts, signages, packaging design, advertisement, and logo.

The Lovestory font collection – This stunning font collection features Watercolour Brush fonts, Regular Solid Brush Font, a full serif font, along with watercolor design elements. Lovestory fonts have been created by converting watercolor lettering that is hand-painted and is unchanged, including the glorious watercolor detail, high resolution, and transparency. The result is a beautiful artwork that, when used in packaging design, social media posts, logos, website, posters, banners, or flyers, look as though they have been hand-painted. The font collection is perfect for products or services that are hand-made, organic, natural, or sustainable while also being the right choice for showcasing romance and love.
Display fonts – These fonts are designed for large-sized headings and banners rather than for the body of the text or extended passages.
Hackney SVG – Bold Hand-painted Font – Go bold and attract your target customers with this bold hand-painted Creative Market font. Entirely hand-painted, Hackney SVG is a sans serif font that portrays an earthy realism and a raw look. Hackney SVG retains the real painted strokes' incredible definition and a transparent texture to give your marketing materials a hand-painted, ethereal look.

S&S Nickson Font Bundle – If you are looking for the perfect font for your poster, banner, or signage, look no further than the S&S Nickson Font bundle. This Creative Market Font collection features 15 fonts with different styles that can be paired to create the perfect look. Nickson features seven display fonts, 250+ illustrations, and one script font, and are the ideal choice for t-shirt designs, affiches, logos, magazine prints, restaurant signages, and much more.

Holland Elegant Font collection – A classy brand needs an upscale font that reflects its personality in the best manner possible. The Holland script font is ideally suited for branding, signatures, and photography being simple yet elegant, beautiful, and strong.
Slab serif – In typography, slab serif, which are also known as square serif, mechanistic, or Egyptian typeface, feature block or slab-like, thick serifs. Display slab serifs are extremely bold and are highly effective in grabbing the attention of readers on a poster, banner, or signage.
The Nightmare – Creepy Serif Font – Do you need to create specialized marketing/promotional materials for Halloween? Go ahead and choose this slab serif font titled The Nightmare – Creepy Serif Font. This Creative Market font is perfect for crafting Halloween-themed gifts, cards, pillows, t-shirts, signages, or packaging design.
File types of Creative Market Fonts
Creative Market has many types of fonts that meet the design requirements of marketing professionals. The most common types of Creative Market Fonts are .ttf (TrueType ) and .otf (OpenType). These two types can be used on Windows and Mac operating systems, and the primary benefit of these file types is that they give designers a high level of control over resizing the fonts without compromising quality.
Other than these two file types, Creative Market fonts are also available in these formats:
.jpg

.eps

.png

.ai

.psd

.pdf

.svg
How to Install creative market fonts in your computer
There are many ways of installing creative market fonts on your computer, and the steps that you need to follow depends on whether the operating system is Windows or MAC.
Installing creative market fonts on MAC
Download the desired creative market fonts from Creative Market and unzip the file. There may be multiple files for each font, such as Lined, Solid. Bold, Regular, and so on.

Install the creative market fonts by finding the file type you wish to install (.otf or .ttf). Double click on the font file.

Click on Finder window.

Click on "users" folder.

Double click the house icon and then on the Library folder.

In this folder, double click on the Fonts folder.

Drag and drop the downloaded font file into this folder.
You can now use the Creative Market fonts in your marketing messages.
To install Creative Market fonts in Windows 7/XP
Download the Creative Market fonts and unzip the files.

Right-click on the file and then click install. In Windows XP, go to the Control Panel and click on Fonts, and from the menu bar, Choose File and choose Install New Font. Click on Add Fonts and then Ok.

You can now use your Creative Market fonts.