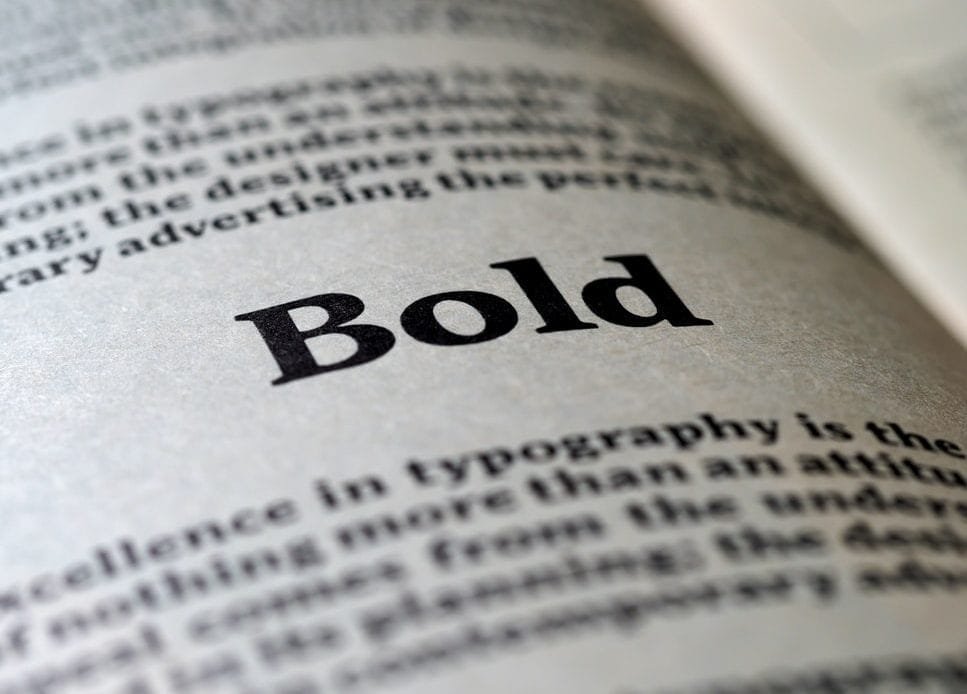 Choosing the right font for your design project can be quite an overwhelming task. Ask any designer out there, and they'll tell you that it's a love/hate process. Besides this, the plethora of font choices makes it even harder to pick the right font for your project. As a designer, you'd have surely sat in front of your desktop/laptop, playing with different fonts, trying to figure out the right one for your project. Haven't you?
Is choosing a font that important? Yes! The way words are presented plays an important role in design. Typeface affects the way messages are perceived by customers. It is imperative that the fonts you use are in line with the message and your brand. So, if you're looking to put out amazing designs, you've to get your typeface right. Have you checked out Creative Market fonts yet? There's a wide variety of beautiful fonts available that are sure to make your designs stand out.
Reasons Why your Font Choice Matters
Here are three compelling reasons why you've to pick the right font for your design projects:
• They do more than just communicate words
Ever wondered why a sign denoting danger sparks a sense of fear in us? Yes, it's the font that brings out the fear in us. Ultimately, the goal of showcasing words on paper/ a screen is to transmit an idea to the reader. But people who read the text perceive its intended meaning based on the font used to type those words. We know shapes are multi-sensory, don't we? They affect more than one of our senses, and can evoke different emotions within us.
For example, let's consider Times New Roman or Helvetica. These fonts have a formal look. So, text that is presented using these fonts are generally taken seriously and believed to be true. On the other hand, a font like Comic Sans, which has a more casual and whimsical look, is not treated seriously.
Selecting the right font can set the tone for your brand's communication activities, and project the mood/emotions you want to your customers. Fonts are, in short, the perfect tool to grab your target audiences' attention.
• They represent your brand
The fonts you choose for communicating with your customers – existing or potential – tells them a lot about your brand. For instance, if you're a hospital or a law firm, you'll probably choose a formal and traditional font to represent your no-nonsense corporate image. However, if you're an entertainment company, you could easily get away with a more playful font like Comic Sans.
What qualities and characteristics of your brand do you want to convey to customers? Ensure that your typeface aligns with the character and personality of your brand.
• They make for better recall
Design plays an important role in creating brand recall in the audience. When you consistently use customized fonts in your design, people will be able to easily differentiate you from the competition and remember your brand/company better.
Questions to Ask Yourself before Choosing a Font
We have now established the advantages to choosing the right font/s for your design projects. Let's quickly look at a few questions that you should ask yourself before you pick a font:
Is the brand or product's personality and strengths conveyed by the type choice?
Should you use a natural font for better engagement and pleasantness or try a new funky one?
Is the font readable and understandable? What should be the font size for this project's content?
If the project is a logo design, it gets tricky. Logos represent a brand. So, the margin of error is minimal here. What is the brand trying to portray? Is it authority, friendliness, liveliness, warmth? Should you use lowercase letters or uppercase letters?
Does the font bring out the tone you want associated with the copy?
Using the Best Typeface for your Projects
Choosing fonts for your design project is the most enjoyable part of the journey. But it can be mind-boggling at times. A solid understanding of basic fonts and a decent collection of classic fonts are must-haves in your kitty. Else you may end up with too many fonts on a page. Or you may find yourself following current trends and end up with a design that you'd hate in a few months.
For your project to be successful, it's important to make your client/company's voice heard by selecting the most appropriate fonts. And it's equally important to convey messages through appealing designs. Agree? Just playing around with different fonts on a blank canvas won't get you anywhere.
So, where should you start?
Creative Market Fonts for your Big Design Projects
Creative Market fonts make a great choice for your creative projects. Designers across the world dig into Creative Market's 61+ unique and ready-to-use font categories – serif, sans serif, script, display, wedding, modern and more – to up their design game. Creative Market is a global marketplace for design requirements. They offer ready-to-use design assets such as fonts, templates, graphics and more, which are sourced from independent creators/artists across the world.
Dress up your big design projects with these eight stunning Creative Market fonts to make them stand out:
1) Zahra
Give your designs an edge with the bold Zahra typeface from Cruzine Design. Zahra is available in Grunge and Regular and offers four fonts in the package.
Ideal for:
Print materials, brand logos, header texts.
Look and feel:
The Zahra typeface gives an attractive rough appearance or a vintage feel to your design.
2) Luciella Family
What can make typography brilliant? Try contrasting – pair something chunky with something small. Zone 6's poetic font family Luciella does just that.
Ideal for:
Company logos (mostly fashion), stationery, editorials.
Look and feel:
Luciella fonts are a unique fusion of thin and thick lines.
3) Bon Vivant and Signature Collection
Both these script font collections by Nicky Laatz are more than just elegant – they represent a full expression of casual and carefree. The Signature Collection features casual loops and assertive verticals and includes over 100 ligatures. For the Bon Vivant package, Nicky has added 21 abstract design elements, 8 background papers and 14 Procreate brushes.
Ideal for:
Anything casual and handwritten, like a perfume brand or a cosmetic product.
Look and feel:
Cool, casual, carefree.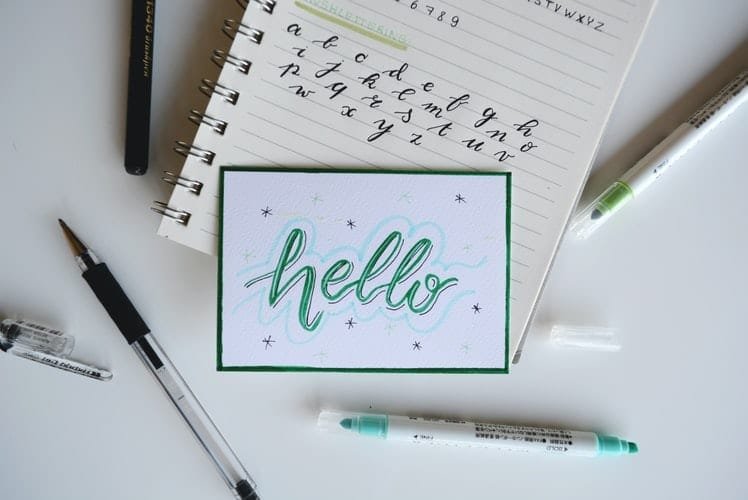 4) The Modern Font Bundle
Get a hold of a variety of modern fonts – Kinfolk, Sunflora, Marigold, Hunter, Wrangler, Avalanche and more. The bundle has a mix of serif, non-serif and experimental typefaces that suit the modern-day look and style.
Ideal for:
All casual and formal communication, logos
Look and feel:
The typefaces in this bundle are chic, elegant, modern-stylish and unique.
5) MadeType
Made TheArtist, MadeType's stunning font, comes in both regular and script. This attractive font also includes swash alternates, which provide you with more variations and options of the style.
Ideal for:
Extremely versatile, works well for online and print projects, posters and packaging.
Look and feel:
Elegant and curvy.
6 – BERTON
A set of three-weights classic sans serif font family which stands as an epitome of minimalism and simplicity created by Creativetacos. This type can be either paired with other thicker types or used on its own. Berton looks great in all caps and a wide-set spacing.
Ideal for:
Advertisements, logos, header texts or plain text in magazines, creative templates.
Look and feel:
Basic, minimal, clean, classy and timeless.
7) BERLIN
Bold is beautiful. Designova's sans serif typeface and web font, Berlin is bold, modern and heavily influenced by classic geometrical shapes.
Ideal for:
Headlines for fashion websites or portfolio sites
Look and feel:
Berlin is clean and minimalistic, yet bold so it doesn't go unnoticed. With four weights, this font can be extremely versatile in its use.
8) Madina Script
This is another eye-catchy script font which includes 30 hand-drawn rough and smooth-textured ornament variations and a full set of lowercase alternates in the package. It is perfect for creating beautiful hand-made scripts with a smooth finish.
Ideal for:
Madina is perfect for personal branding, product packaging, poster designs headers, printed quotes.
Look and feel:
Contemporary, energetic and elegant. Extra bouncy with its curves and loops.
These are just a few amazing fonts that Creative Market offers. There's a huge list of Creative Market fonts to play around with, and they don't cost a bomb either. You can also save big bucks by opting for their bundle packs. Creative Market fonts can give your design projects, especially the big ones, a boost in terms of attractiveness and value. So, check out Creative Market's fonts today and churn out some great-looking, engaging designs for your clients or company. Like we established throughout this article, fonts are an important part of every design project. Have fun picking fonts, but don't overcrowd your designs with too many typefaces. Keep it simple and pick a font that best portrays your client or company to the target market. That said, we'd like to conclude this article with a simple question for you – how do you choose a font for your projects?